The French pairing of Charles Lefrancois and Valentin Teillet finished their respective Pro 450 and Pro Lites classes as 2019 Arenacross vice-champions. Their valiant efforts ensured their SR75 Suzuki team won each of the last four rounds of the Tour, to secure the 2019 AX Pro Team Championship.
SR75 Suzuki carried a 12 point deficit as it headed to the penultimate and final rounds of the Tour at the FlyDSA Arena, Sheffield, last weekend. Both Lefrançois and Teillet were in strong second-place positions but, to boost their team's chance of winning the championship title, they had to dig deep and pull in some solid points.
Teillet set out his stall in round five when he topped the morning's Pro Lites qualifying with the fastest time across both the 250cc and 450cc classes. He and Lefrançois then went on to finish second in each of the evening Main Events. At the end of the evening, just one point separated SR75 Suzuki from the FRO Systems team; the battle was on.
The Suzuki team's physical fitness was in doubt as the last round approached. Both riders were desperately fighting off illness, but nothing was going to stop them going out and giving it their all in the final. Teillet put in a remarkable performance in the opening Pro Lites Main Event. He went out punching – controlling and winning the 12-lap opening moto.
He then wrapped up his second overall championship placing by taking a second in Main Event 2.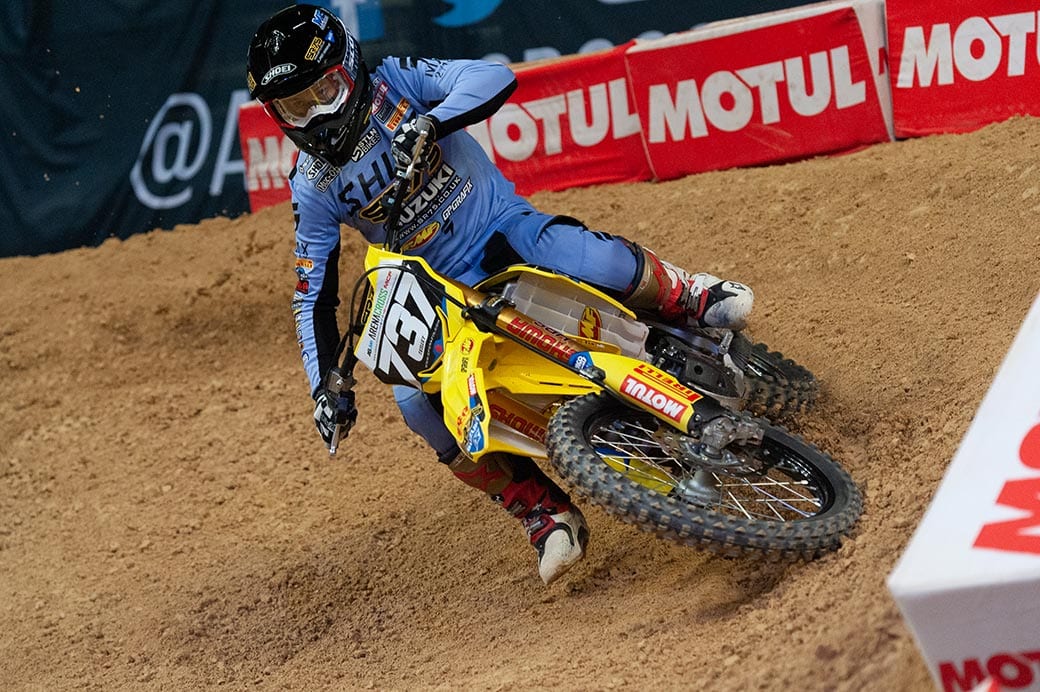 Uncustomary bad starts saw Lefrancois fighting from the back in both of the evening Pro 450 Main Events, but his fourth and fifth placings were enough to see him comfortably take the runners-up slot in the championship and, importantly, bag enough points to secure the team title with a margin of seven points, for Geoff Walker's SR75 Suzuki outfit.
Commenting on the weekend, Walker said: "The tough run on the physical side meant we were not at our best, however, our amazing riders rode their hearts out and underlined the spirit and fighting nature of our team as a whole.
"To bounce back from Belfast, where we were joint last in the AX Pro Team Championship, to take victory is absolutely insane. I thank both Charles and Valentin for what can only be described as miracle performances this weekend, in difficult circumstances. As a team, we never give up and our crew are second to none when it comes to putting everything on the line to win in this tough environment. Second in their respective championships is petty rad.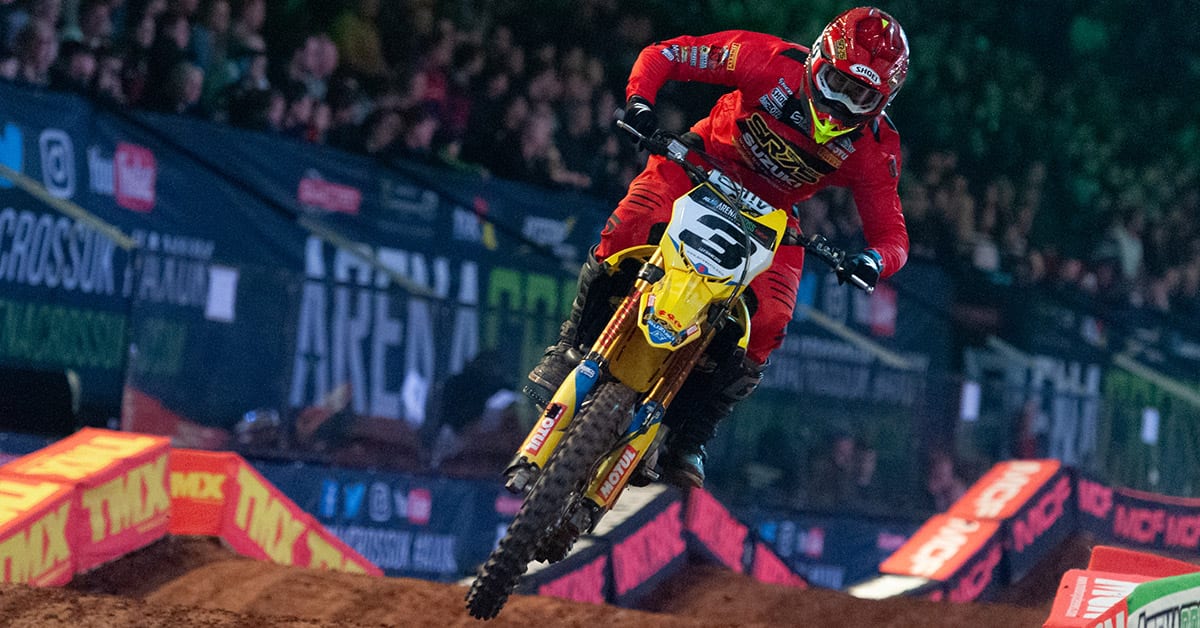 "Moving forward, we are making plans to race in the USA with Charles wherever possible and also to make a few one-off motocross appearances in the UK with Charles, and potentially Valentin. The French SX Tour and all the European winter supercross events are our targets with Charles now as we support him globally.
"I must thank our team partners for giving us the support to go racing at this highest level and thanks to the organisers and fans for making each Arenacross event very special for everyone involved in this amazing sport."
2019 Arenacross Pro Team Championship Standings
SR75 Suzuki, 397 points
FRO Systems, 390
Team Green Kawasaki, 370
Buildbase Honda, 286
Wooldridge Demolition, 264
Shocktech Kawasaki, 224
Castrol Power1 Suzuki, 153
[more-from heading="More AX" category="ax"]