The 2018 Arenacross Tour kicks off this weekend, Saturday January 6, at the Manchester Arena, with an incredible line-up of super-fast, high-flying athletes from all corners of the globe.
No less than 12 nationalities will turn their backs on the rest of the racing world and descend on the North West's leading arena, all with a single-minded determination to grab their own slice of AX glory.
The Pro rider team roll call is simply the best and strongest yet, with former MXGP hotshots mixing it with championship-winning supercross specialists and a multi-British MX champ too.
With three all-Brit Pro teams chomping at the bit, there'll be plenty for a partisan home crowd to cheer when the AX start gate drops on Saturday evening.
Team Green Holeshot Kawasaki will field Adam Chatfield and Jack Brunell, the highest-placed UK riders from the 2017 Tour; Matt Bayliss – 10th last year – returns with his own Wooldridge Demolition team with AX newbie Jake Millward joining him in the Pros, and brother Chris in the Pro Lites; and heading up his own Geartec Husqvarna outfit will be that former British MX champ, Elliott Banks-Browne alongside young team-mate Luke Norris.
These guys will all be eager to stem the French invasion, but that won't be an easy task as three-time Arenacross Pro Champ Thomas Ramette has been on form throughout 2017 and has the advantage of running with the same Suzuki machinery, SR75 team set-up and team-mate that took him to those three title wins.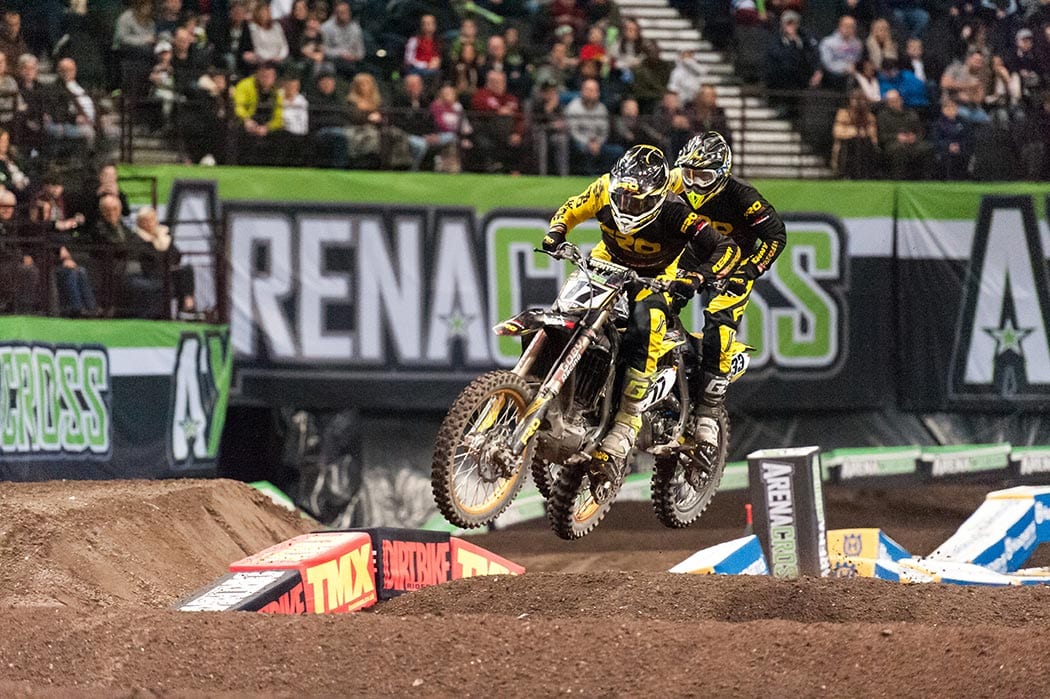 Also Suzuki-mounted, and with a tremendous year under his belt, Cedric Soubeyras makes his way to Manchester as the reigning French Supercross champ – he has scores to settle and will be mega-hungry for the Pro class crown – with Welshman Ashley Greedy joining him in the Fro Systems camp, anything could happen. MVR-D's Adrien Escoffier can't be discounted and must be viewed as a real title contender – he won three Main Events and finished fifth overall last year – and he has the support of an inspirational British team.
The 2018 AX podium is set to be groaning with the weight of talent as, when you get the calibre of MXGP race-winning class acts such as Evgeny Bobryshev and 2017 AX runner-up Angelo Pellegrini competing together under the RFX Suzuki umbrella, you can be confident they'll be right up front, as will Aussie supercross-ace Dan Reardon and American Collin Jurin, who showed just what he's capable of at the 2017 final at Wembley – he secured a strong third on the night and is sure to be fired up.
The other categories, namely, Pro Lites for riders aged 15-to-23-years, SuperMinis for 10-to-15-years and Youth 65cc 7-to-10-years will all enjoy packed grids when the action gets underway at Manchester. They may be younger, but with a fearless never-say-never attitude they'll be ready to kick dirt.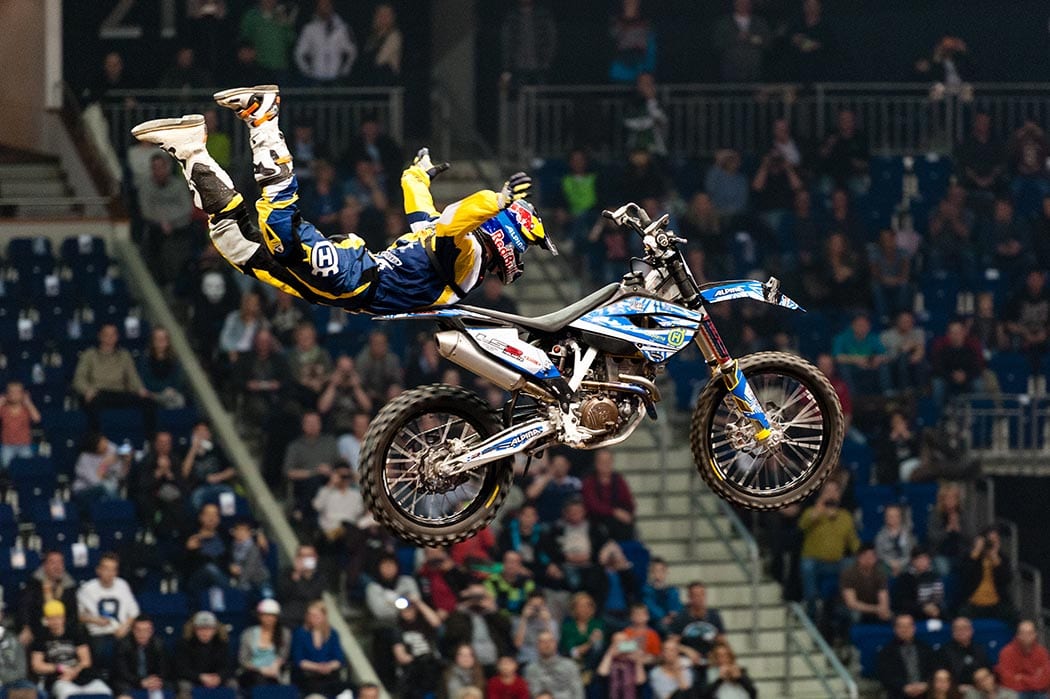 The FMX line-up includes the very best athletes from around the world all eager to pull out the biggest and baddest tricks out of the bag. Banana-faced X-Games medallist Edgar Torronteras is ready to do what he does best – show off; Czech giant Petr Pilat and award-winning German Luc Ackerman are preparing for back-flipping battles; Aussie Ryan Brown is gearing up to impress the UK crowds; and the Brit pack of Nez Parker, Dan Whitby, Arran Powley and Samson Eaton are all determined to rule the ramps.
AX doors open at 6pm on Saturday and the word is that the opening round of the 2018 Power Maxed Arenacross Tour at Manchester is anticipated to be a capacity affair. Tickets are available via the Manchester Arena on 0844 847 8000 or website www.manchester-arena.com