Sidi introduced the all-new ATOJO SRS boot today, along with the rest of the 2020 Sidi collection, at EICMA in Milan.
The name of the boot is dedicated to the three champions from the Sidi squad…"A" as in Alessandro Lupino, "TO" as in Tony Cairoli and "JO" as in Jorge Prado. Their help and on-field experience significantly contributed to the development of this new model. The innovative boot is high performing and ultra-light, yet contains all the features that a motocross boot must have, says the Italian company.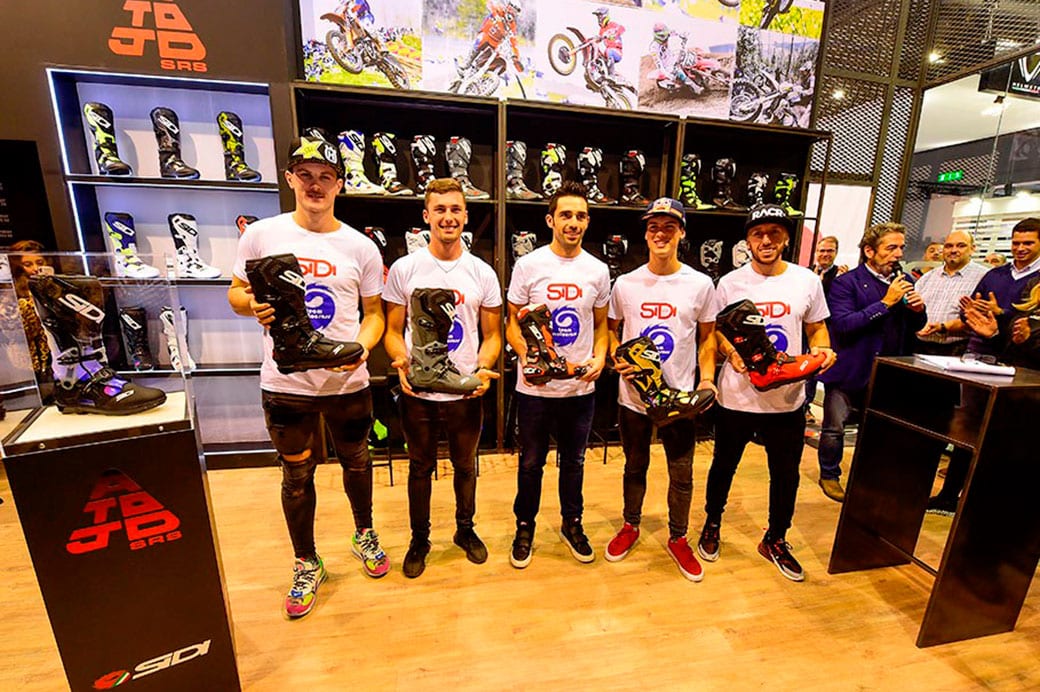 The new ATOJO SRS has lost a remarkable amount of weight compared to previous models, yet essential aspects like performance, comfort and protection have not been compromised.
In addition to Cairoli, Prado and Lupino, "special guests" at the Sidi stand also included MotoGP rider Michele Pirro and Britain's extreme enduro ace Billy Bolt.
The three Sidi champions who will be using the ATOJO SRS in the 2020 MXGP series season made the most of the occasion to introduce and describe this new boot.
The project started more than a year ago, when nine-time world champion Tony Cairoli sat down with Sidi specialists to come up with a boot that would be even more pared down and lighter in the upper part, yet well-structured and sturdy from the ankle down. Four-time MX Italian national champion Alessandro Lupino also got in on the action, contributing important feedback as he followed the evolution of this boot in all its phases, testing each prototype produced until the final result was achieved. Not to mention the input from Jorge Prado, the young, talented, two-time MX2 world champion.
The general public can get a closer look at the new ATOJO SRS boot, along with the rest of the 2020 Sidi collection, at the Sidi stand (Pav.11 G-37) at EICMA Milano until Sunday, November 10.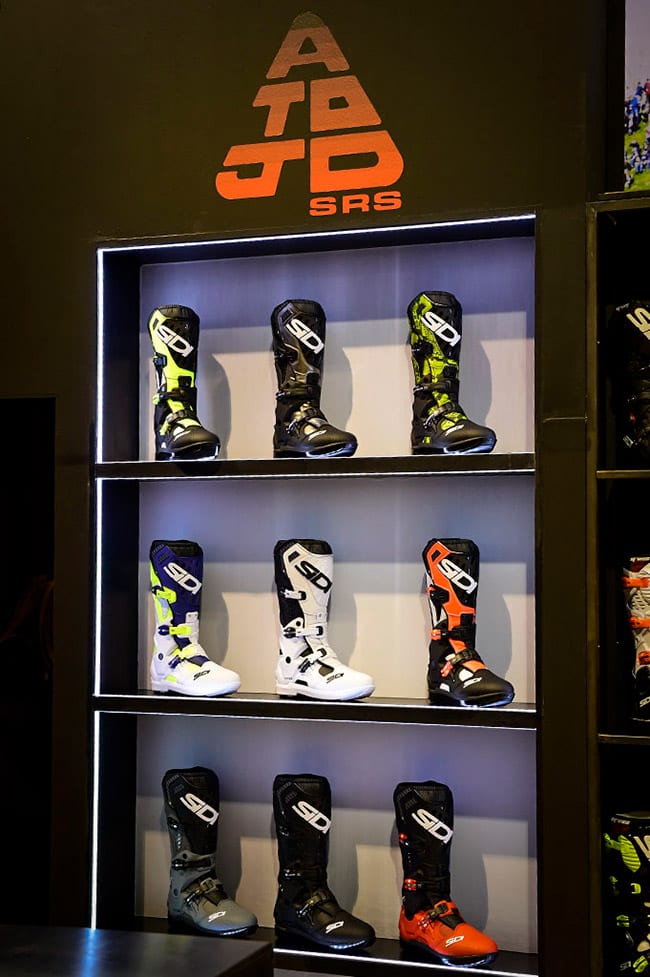 [more-from heading="More New Products" category="new-products"]