Leatt has been a strong contender for body protection over the past few years in the Motocross and MTB market and has grown in popularity and extensive product development.
DBR has put the 4.5 Jacki Ladies chest protector to the test over the past few months, and it seems to be from a good amount of research, surprisingly Leatt are one of the only protection manufacturers on the market that do a specific female armour to suit the womens body shape.
With the 4.5 Jacki chest protector being so focused on body shape and fitment, we found it offers a very snug and secure fit for the rider as soon as it's put on. There is no kind of awkward moving around and strap adjustments to be made like other armours we've tried.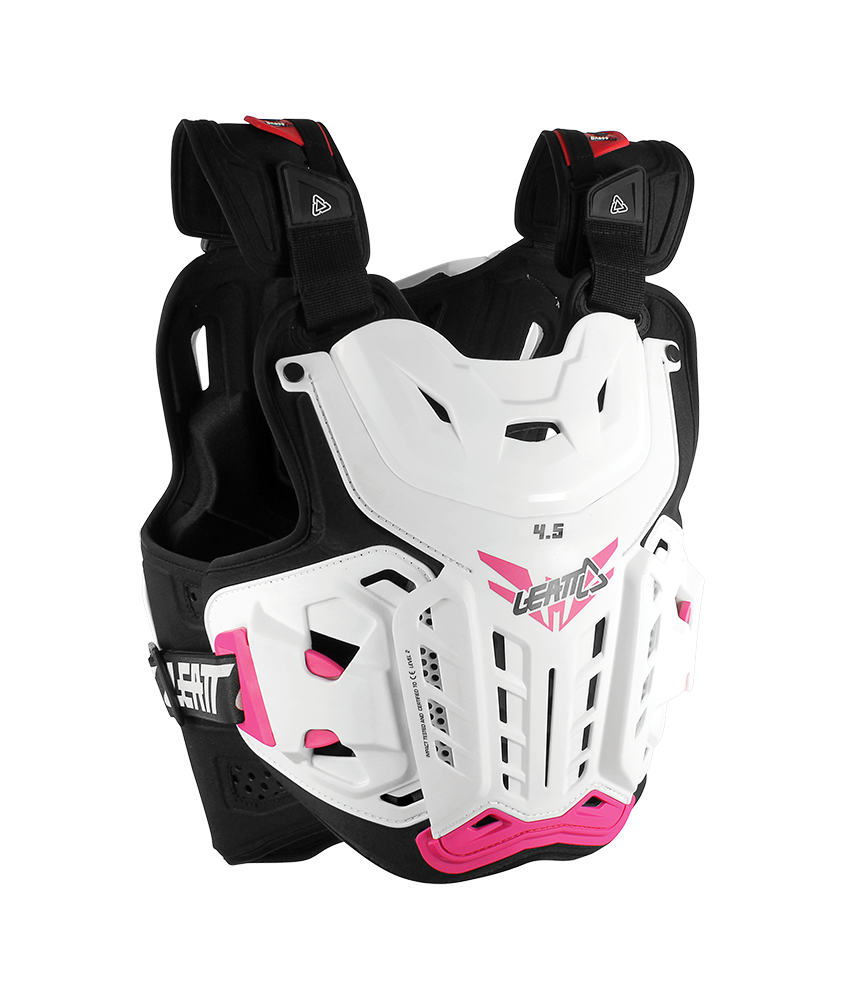 One of our favorite things about this chest protector is the inside padding underneath the side clips. The 3DF airfit impact foam provides chest, back and flank protection, and it seamlessly fits together and slides into the back part of the armour giving extra comfort and protection during any off's you many have on your adventures.
It's also compatible with any of Leatt's neck braces, if you choose to wear one whilst on your ride. Also, with being FIM certified if you are looking for a new armour to race in, ladies this is your perfect choice.
Great news moving forward too, as Leatt will be releasing more women's specific protection later on this year.