Alpinestars has launching the Limited Edition 'Mantra' Supertech gear sets to coincide with the 2021 Monster Energy AMA Supercross Championship heading to the final rounds in Salt Lake City, Utah.
The Limited Edition 'Mantra' is unique as it is the racewear we have created for superstar riders Jason Anderson, Chase Sexton, Hunter Lawrence and Jett Lawrence.  The gear is developed with Alpinestars' Supertech racewear for professional riders, the innovative Motocross apparel line designed for superior riding performance.  The Mantra gearset features Alpinestars' distinctive spiral logo in large and small renditions on both the jersey and the pants.  The spiral represents the racing of the past and the riding of the future as Alpinestars continues to build upon our history of premium protection products.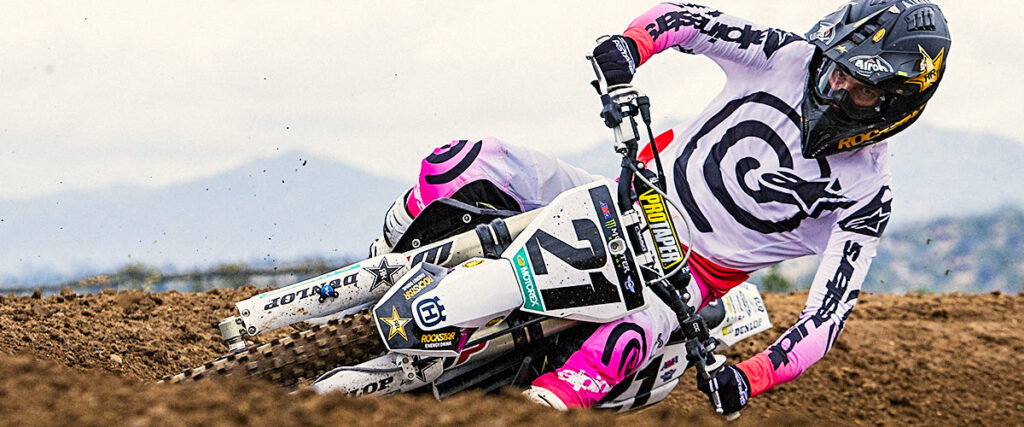 Available in two colorways, hot pink and true blue, both gear sets include a cool color fading graphic treatment that are designed to make the MX rider stand out. The unique and disruptive style of the gear inspires confidence on the track and brings a unique addition to any rider's gear bag. It's almost guaranteed that you'll be the only person on the track with this limited release. Our proven Supertech apparel line is the preferred gear setup of our professional MX riders around the world, featuring an athletic fit and ultimate durability and built to handle the highest speeds and most demanding movements on a bike.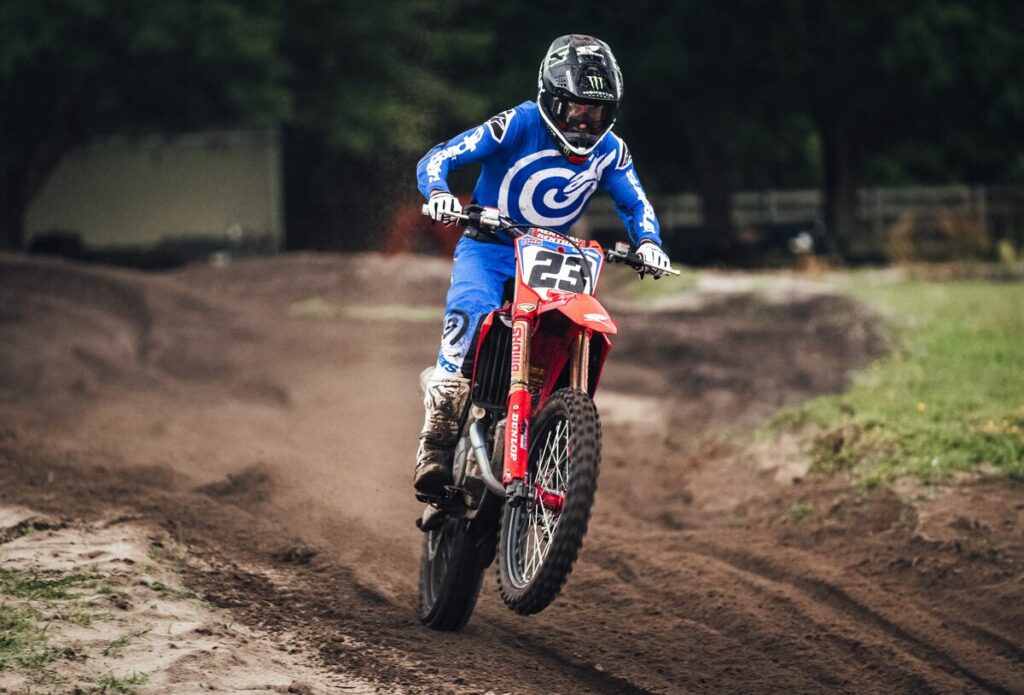 Produced in very limited quantities, the Limited Edition 'Mantra' will only be available for purchase on www.alpinestars.com in the United States and distributed through select dealers internationally. This weekend, we'll all have a chance to see the 'Mantra' gear in action on Jason Anderson, Chase Sexton and Jett Lawrence as they sport the ultra-limited collection and breakaway from the rest of the field both in speed and in style.  Round 17 will see Hunter Lawrence in the Limited Edition 'Mantra.' For those fans who want to wear the custom gear made for racers, the opportunity has finally arrived.