The 2020 products from FXR highlight their increasing range of MX gear with an expanded line-up of racewear that includes collaboration with 6D and professional motocross racers.
In recent years FXR has evolved into a larger global company and now has teams and athletes across the world wearing their moto gear.
Take a look at the FXR 2020 range: Helium MX, Revo MX, Podium MX, Podium AIR MX and Clutch MX…
Helium MX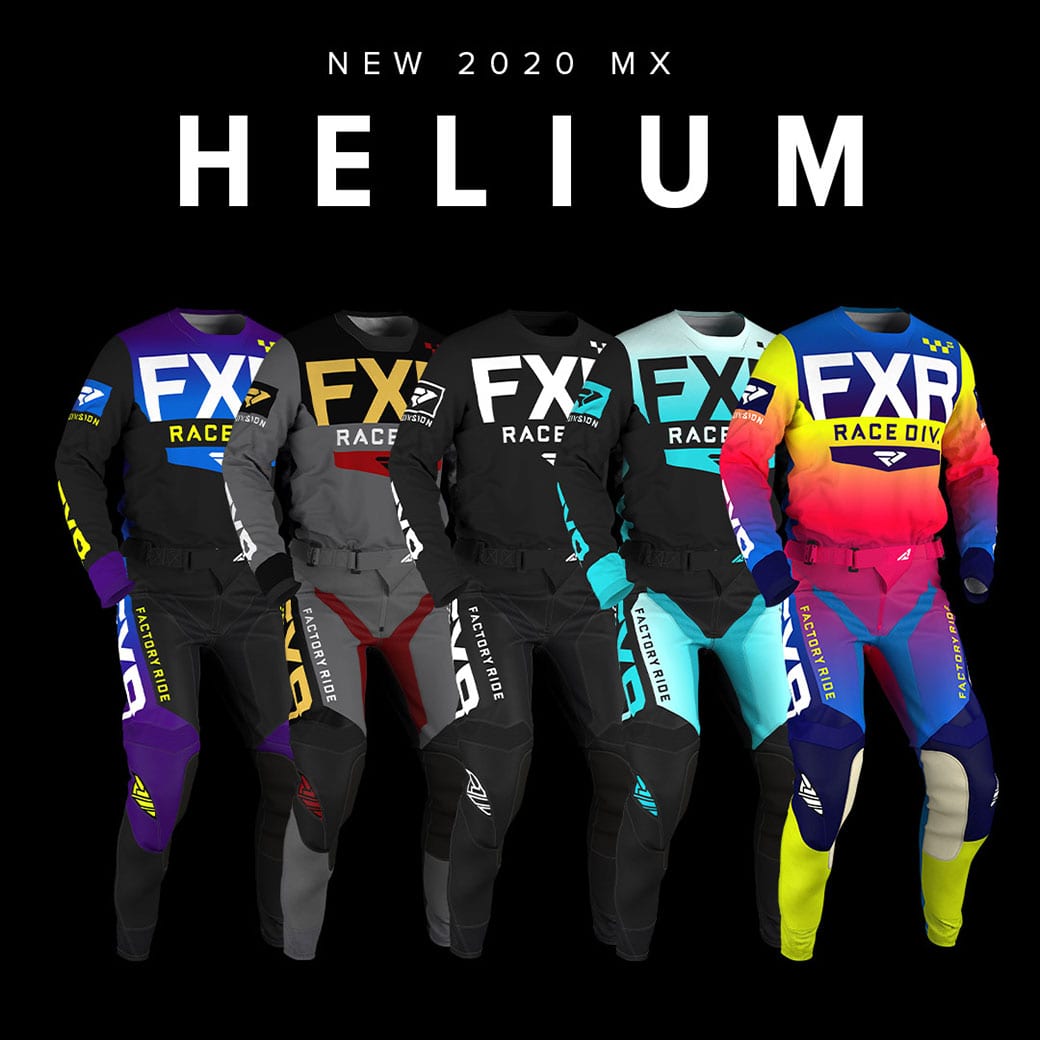 Developed and tested with Blu Cru team-mates Mike Brown and Phil Nicoletti to ensure the best performance possible, the 2020 Helium line delivers a slim, lightweight, ventilated platform.
The Helium line is constructed with premium materials and processes allowing the rider to feel planted on the bike without sacrificing mobility.
Revo MX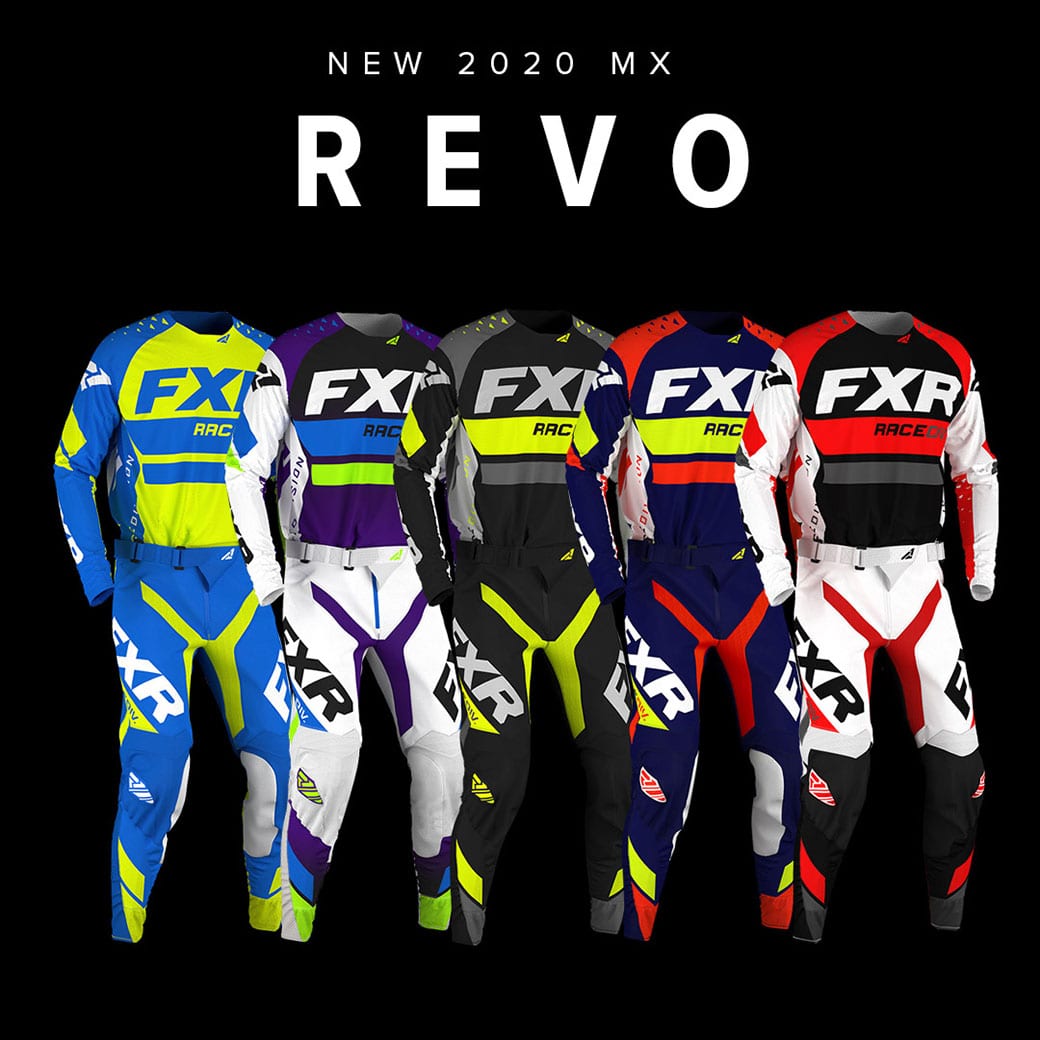 Known for its industry-leading comfort, the Revo line receives additional updates for 2020.
Refinements to the motion chassis knee design and extra material in key locations enhance knee durability and on bike grip.
Podium MX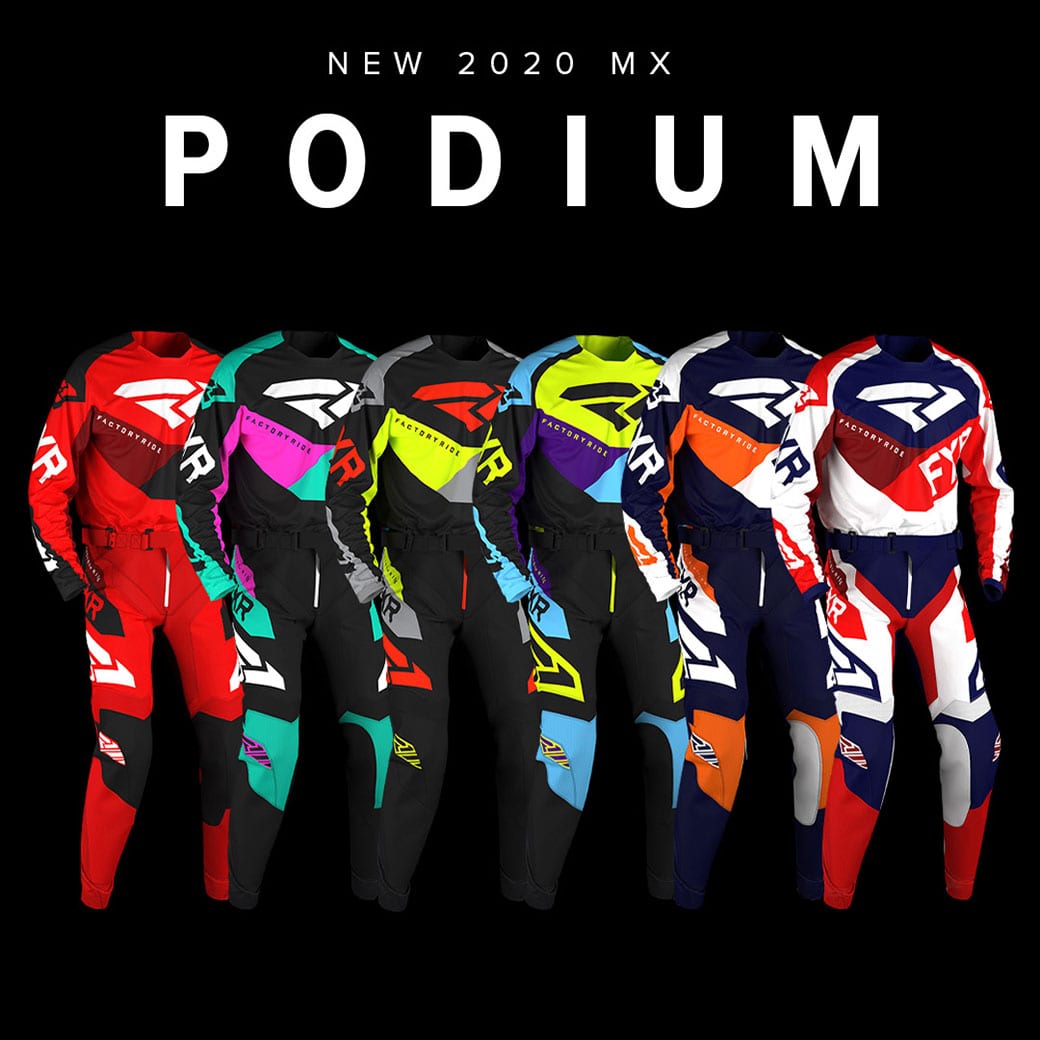 The all-new Podium line combines performance, durability, and rider comfort for every type of rider. Using 4-way stretch fabric intergraded with 600D construction gives you the performance and function without breaking the bank.
Podium AIR MX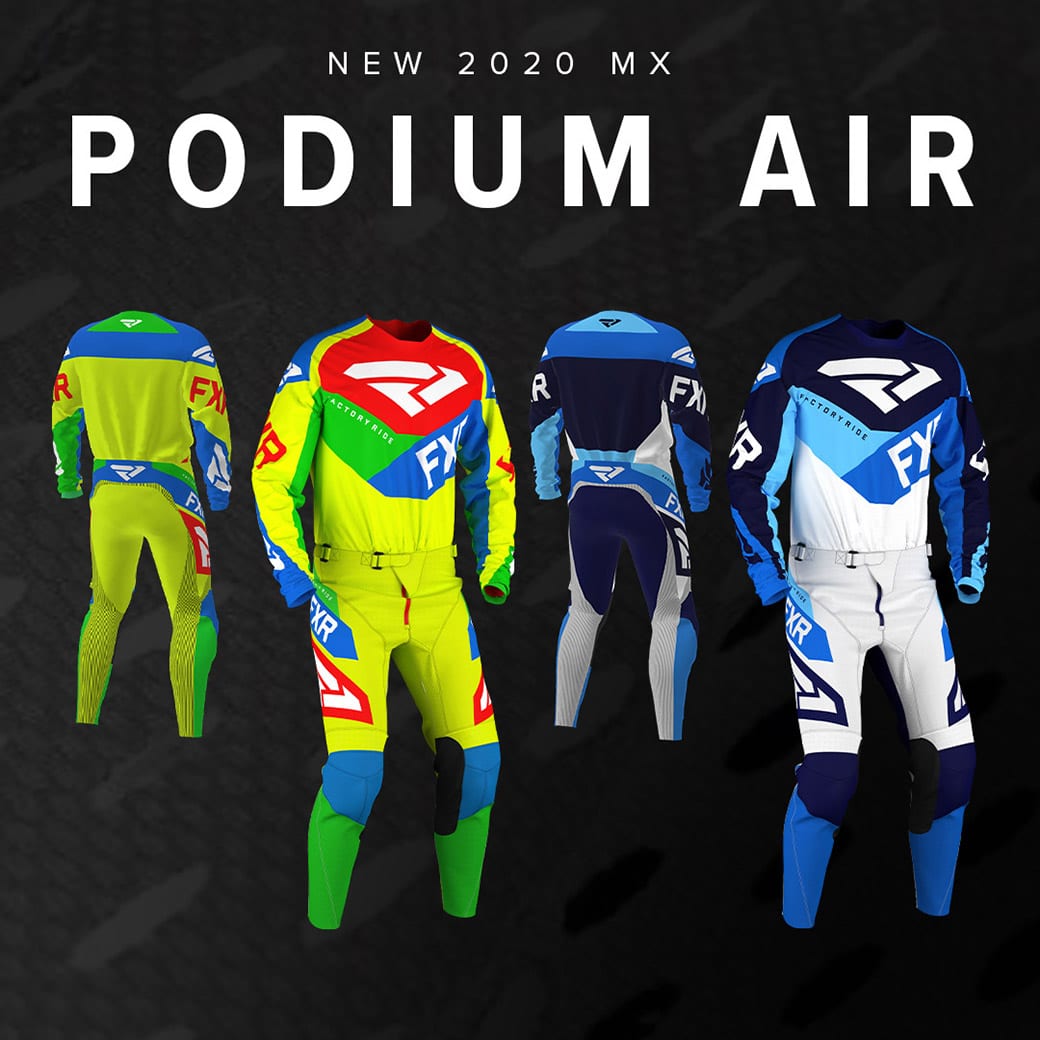 For the hottest conditions, and the toughest motos, Podium Air provides the best air-flow and ventilation utilizing breathable mesh fabric with integrated stretch panels.
Clutch MX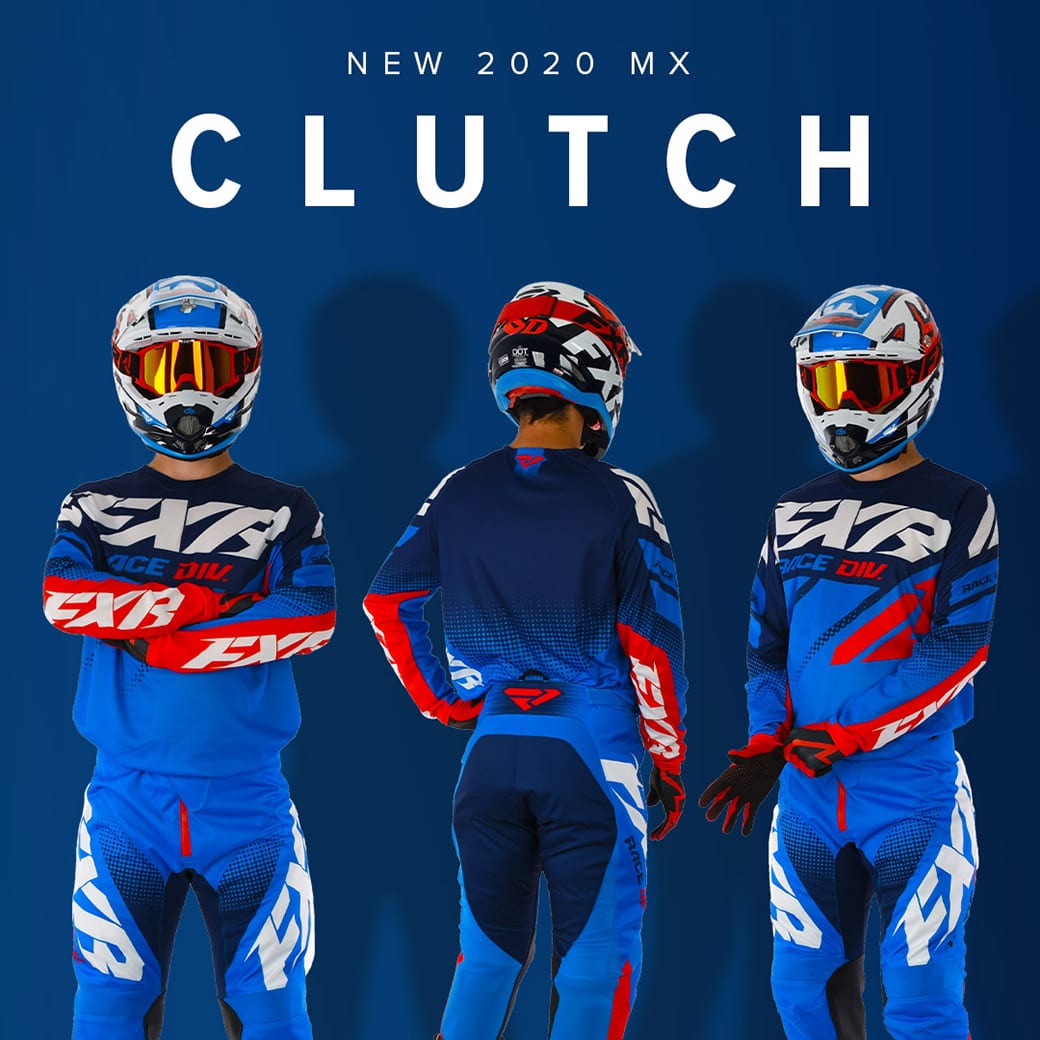 The Clutch MX is all-new for 2020.
Focusing on performance while maximizing value, the pant combines strategic stretch panels, triple topstitching, 600D construction, and reinforced inner knees with an aggressive grip.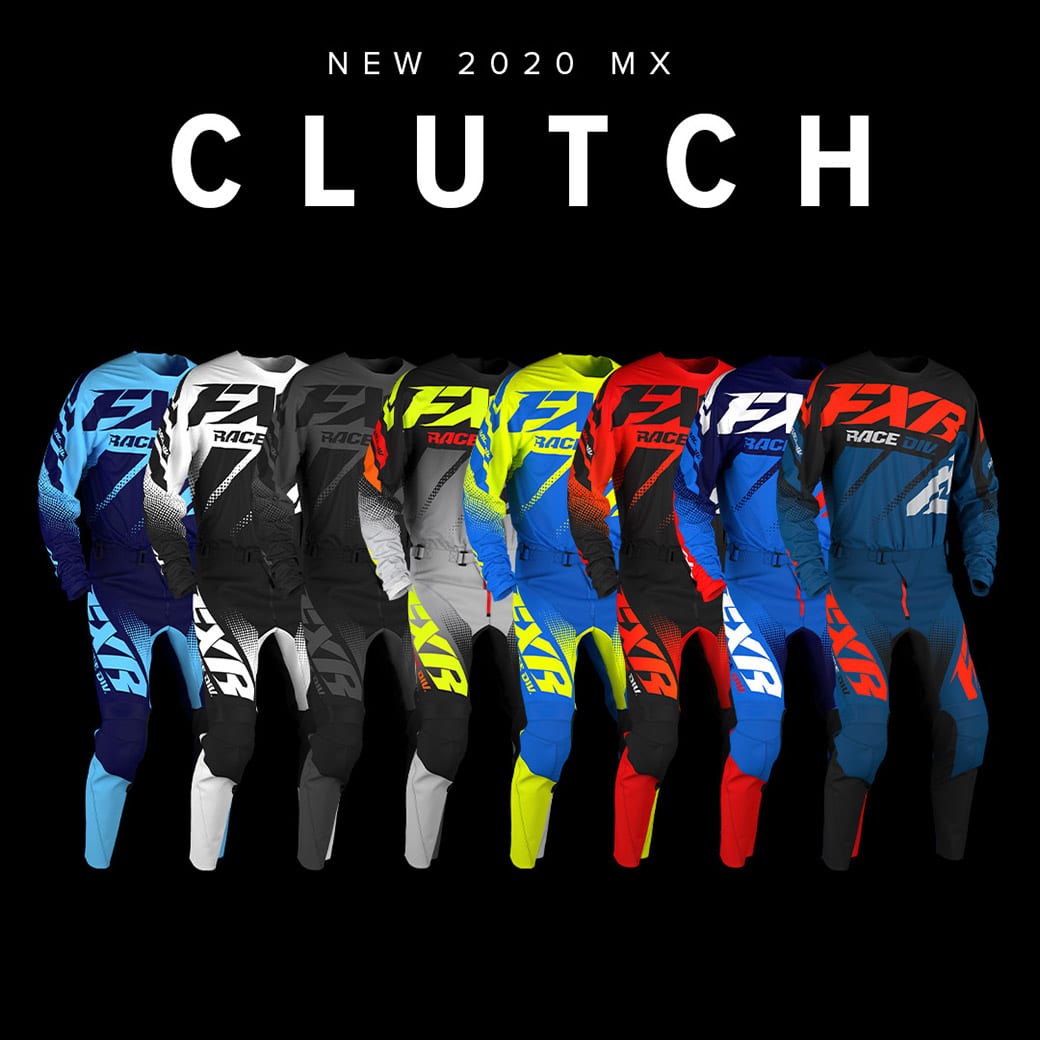 Head over to the official FXR website for more information.
[more-from heading="More New Products" category="new-products"]