The FE 450 and FE 501 feature class-leading technology and premium components as standard. The chromium molybdenum frame is expertly crafted to offer the ideal flex while the powerful engine features shaft arrangements aimed at balancing mass centralisation and handling.
Combined with traction control, WP suspension and progressive rear linkage, the FE 450 holds no compromise in pure enduro performance and precision while the FE 501 is the most powerful model in Husqvarna Motorcycles' enduro range.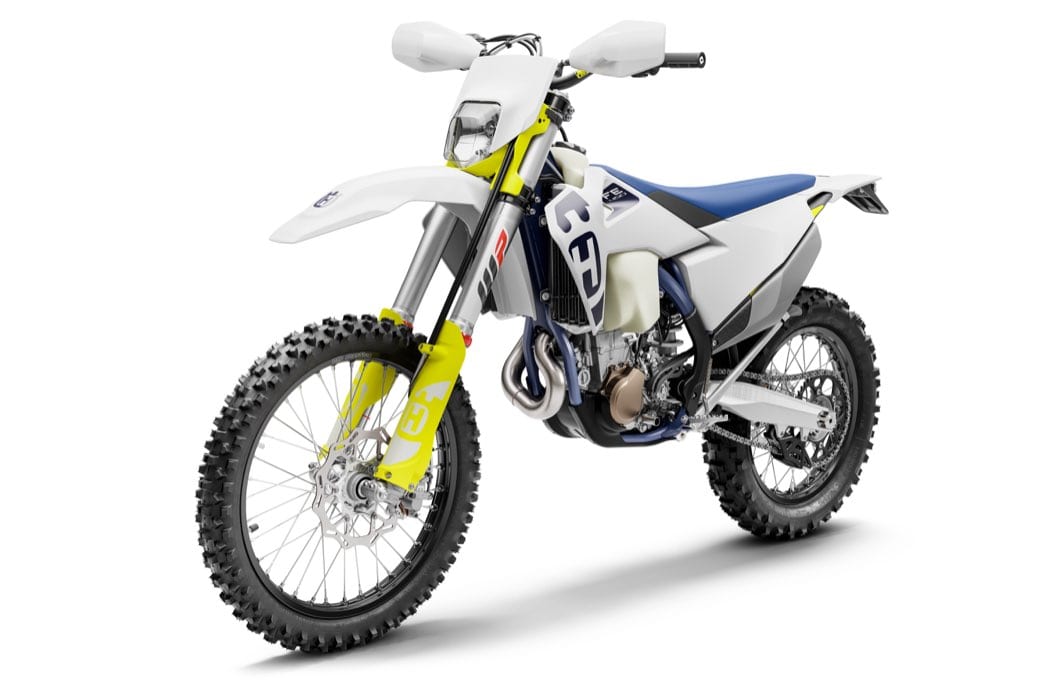 Engine
Weighing only 29.2 kg (FE 450) and 29.4 kg (FE 501) the engines are not only light and compact but feature the latest technology available offering unequalled performance, rideability and reliability. Additionally, the engine is suited specifically for enduro type riding with a standard electric start, 6-speed wide ratio gearbox and an array of advanced electronic rider aids such as traction control and the handlebar map select switch, delivering accessibility on a variety of terrain and skill levels.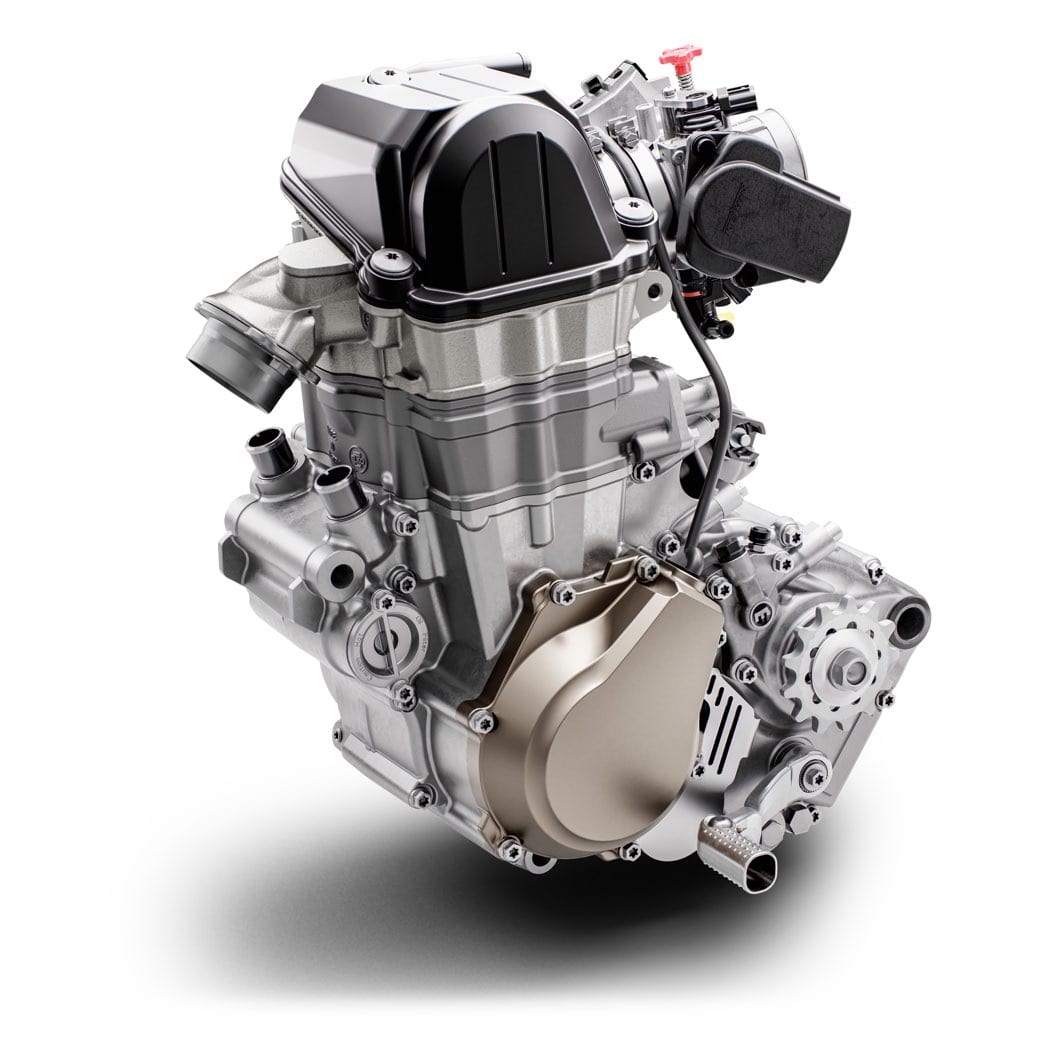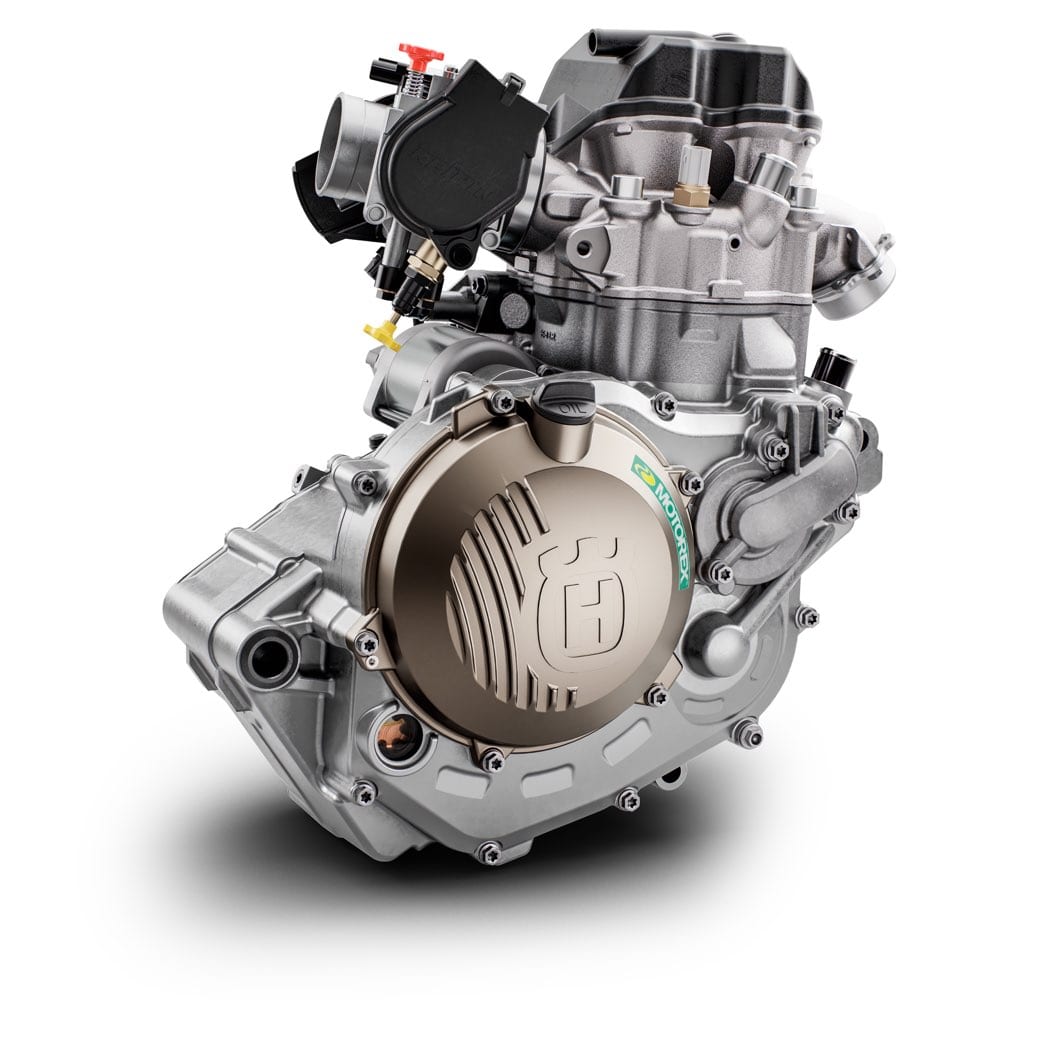 Engine – light-weight and compact
Class leading electronics – traction control, map select
Cylinder head
The new SOHC cylinder head is more compact while being 15 mm lower and 500g lighter. As a result of the new compact design, the camshaft is now closer to the centre of gravity, which significantly improves handling while shorter valve timing improves bottom end performance and responsiveness. The new camshaft features an improved cam surface and with new rocker arms actuates four light-weight valves, which are shorter, fitting the new compact design. The diameter of the titanium intake valves is 40 mm, while on the streel exhaust valves 33 mm. Low-friction DLC coating on the rocker arm and shorter low-friction chain guides offer the optimum efficiency and reliability.
New SOHC – more compact design, camshaft closer to centre of gravity, -500g
New camshaft – improved cam surface
DLC coating and low friction chain guides – reduced friction
Cylinder and piston
The light-weight aluminium cylinder features a 95 mm bore and a new light-weight Konig forged bridge-box-type piston perfectly matched to the high-compression combustion chamber. The piston is attached to a 10% lighter piston pin. This combination produces very little oscillating mass, which significantly reduces vibration and increases rider comfort. The compression ratio has increased from 11.7:1 to 12.75:1
Light-weight aluminium cylinder – 95 mm bore
New light-weight forged bridged-box-type piston by Konig – high-performance, reduced oscillating masses
Crankshaft
A plain big end bearing comprising of two force-fitted bearing shells and ensure maximum reliability and durability, guaranteeing long service intervals of 135 hours.
Plain big end bearing and force-fitted bearing shells – increased durability and service intervals
Counter balancer shaft
In order to counteract the rotational force of the crankshaft and reduce vibration, both the FE 450 and FE 501 engines uses a multifunctional counter balancer shaft, which also drives the water pump.
Multifunctional counter balancer shaft – reduced vibrations, compact design
Crankcases
The revised crankcases further reduce the engine weight by 300g (FE 450) and are designed to house the shaft arrangements and internals of the engine at the ideal position, centralising masses for a light-weight handling feel.
High-pressure die-cast production processes result in a thin but reliable wall thickness and keep weight to a minimum.
Revised design – mass-centralisation, light-weight handling, -300g
High-pressure die-cast production process – thin walls for reduced weight, while maintaining strength
Gearbox
The light-weight 6-speed gearbox ensures smooth and precise shifting thanks to a low friction coating on the shifting fork. The gear lever features a design that prevents dirt build-up and keeps the lever tip in its original position even in the toughest conditions while a gear sensor allows for specific engine maps in each gear.
6-speed gearbox – light-weight
Fork coating – smooth and precise shifting
Gear sensor – specific engine maps for each gear
DDS clutch
The FE 450 and FE 501 feature a DDS (Dampened Diaphragm Steel) clutch. The exclusive characteristics of this system include a single diaphragm steel pressure plate instead of traditional coil springs making the clutch pull very light while the integrated damping system improves traction and durability. The clutch basket is a single-piece CNC machined steel component that allows the use of thin steel liners and contributes to the compact design of the engine. The Magura hydraulic system ensures perfect action in all conditions.
DDS clutch – compact with better action and improved durability
Magura hydraulic system – perfect clutch action
Benefits
Most powerful Husqvarna enduro engine available
Intuitive and confidence-inspiring riding experience
Advanced electronics include traction control and adjustable engine maps
Exclusive DDS clutch with Magura hydraulics for smooth and light clutch action
Electric starter and compact Li-Ion battery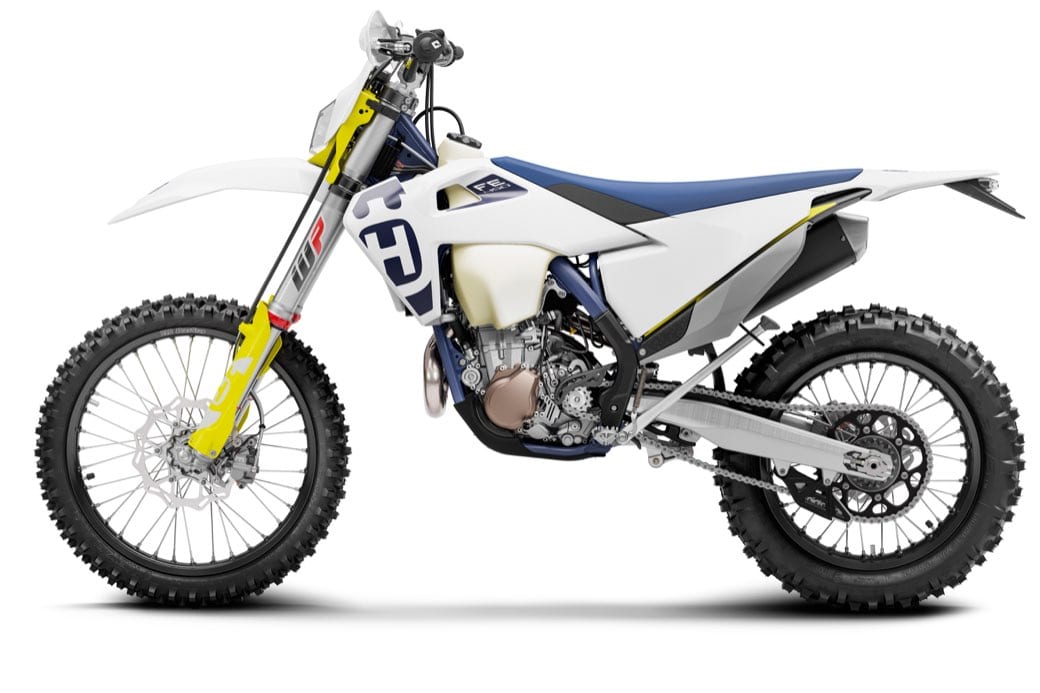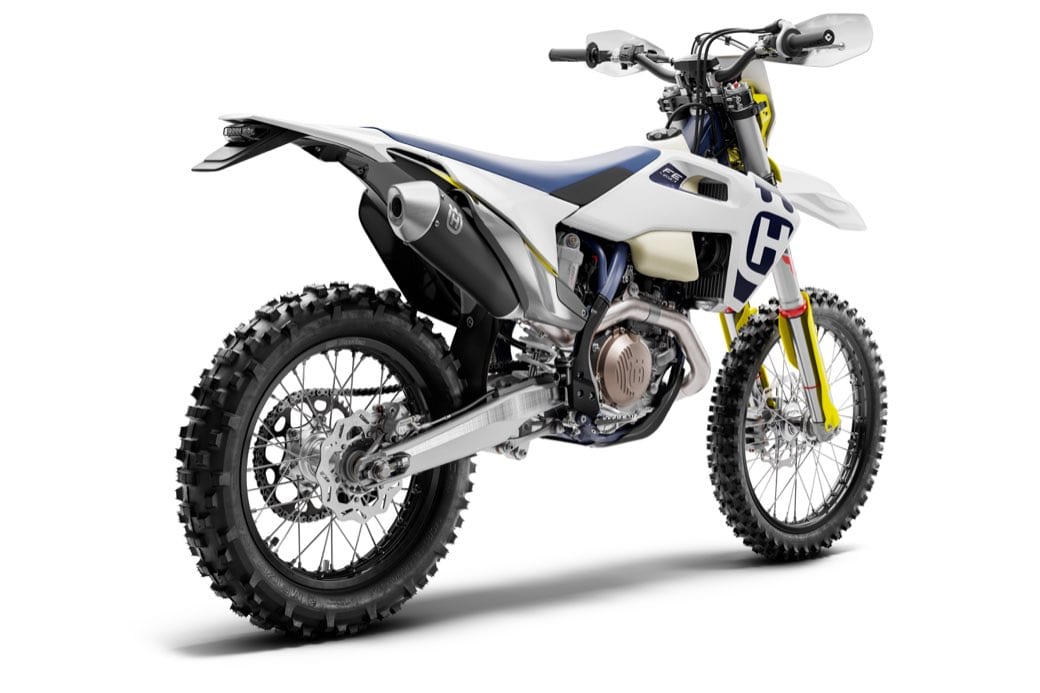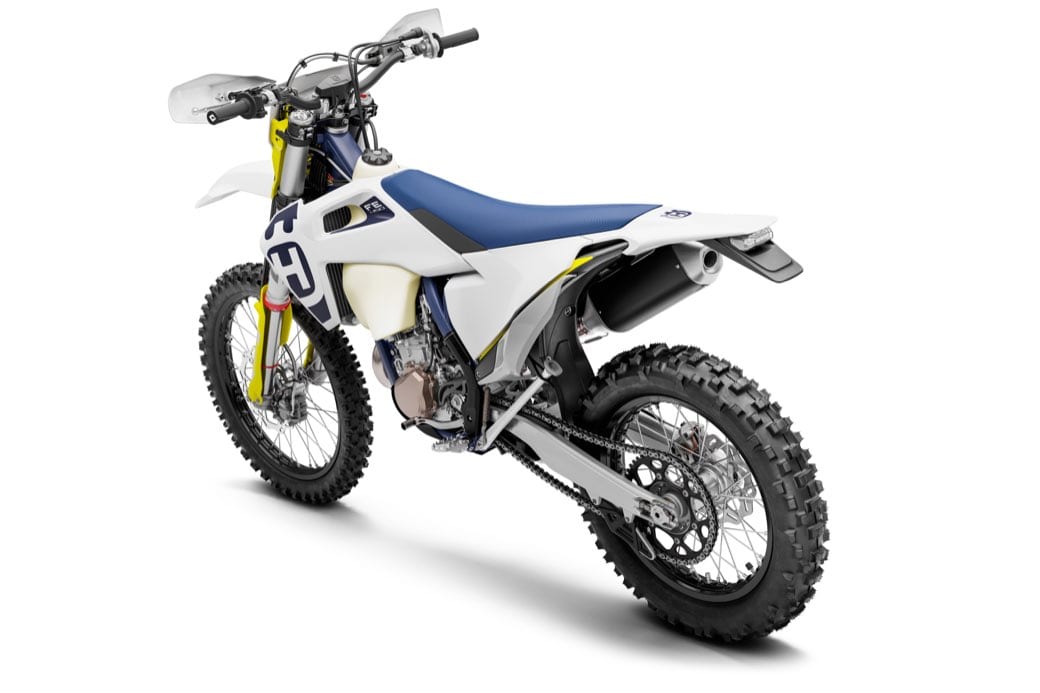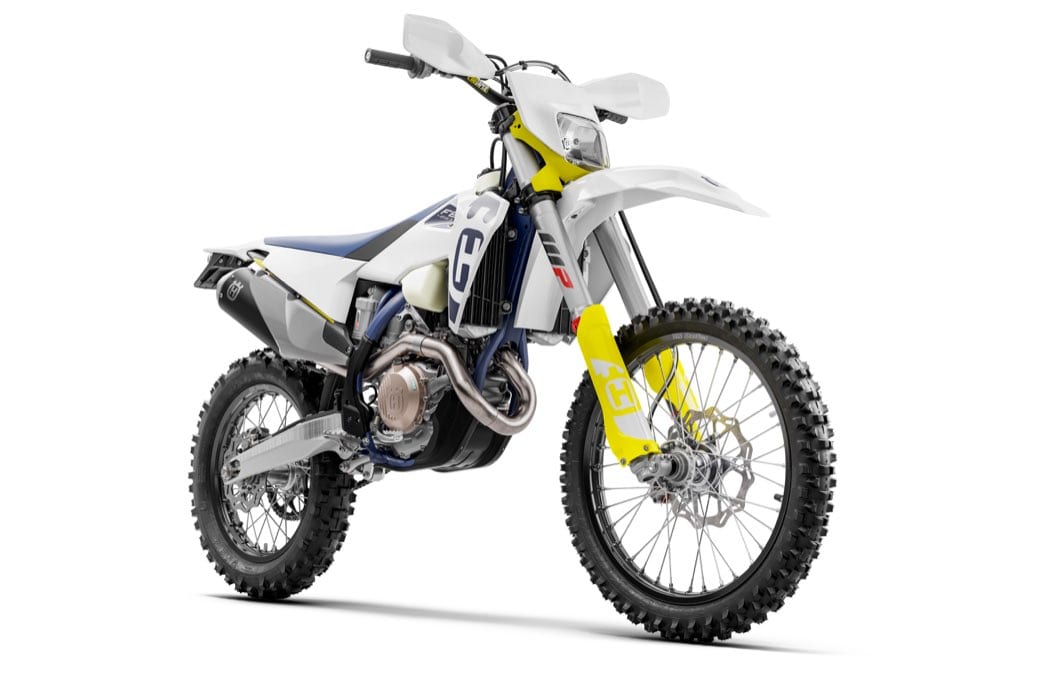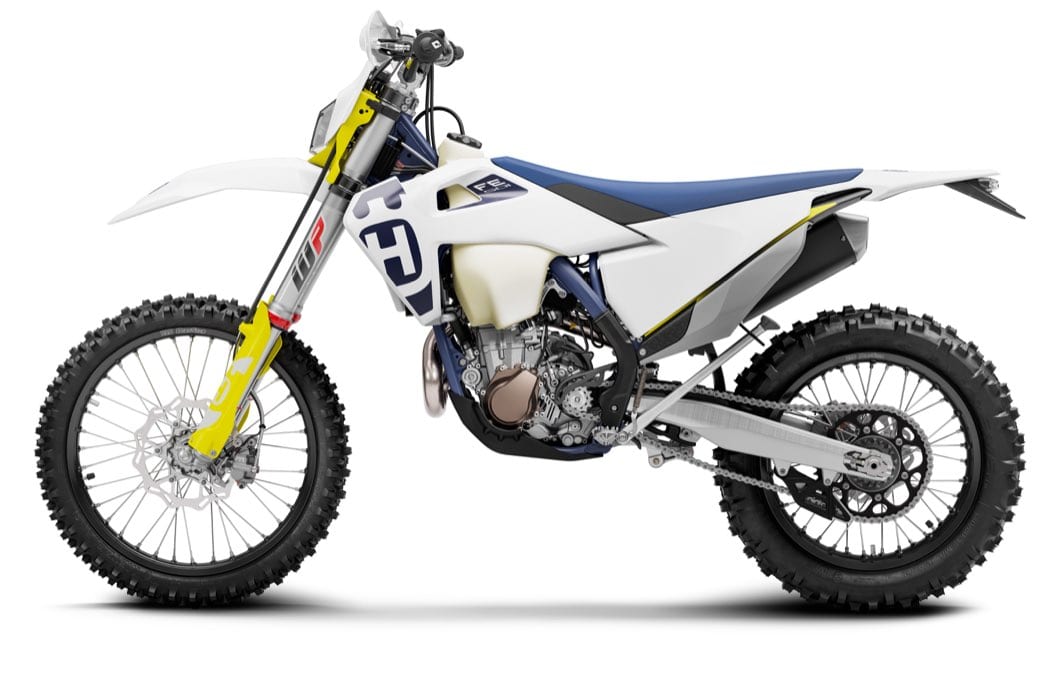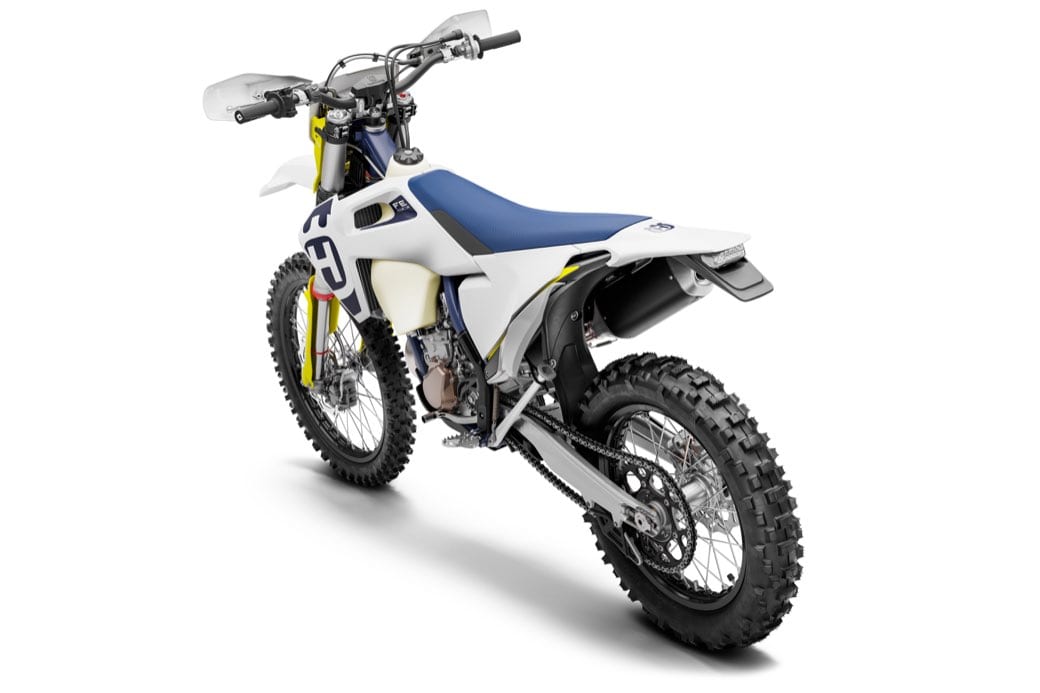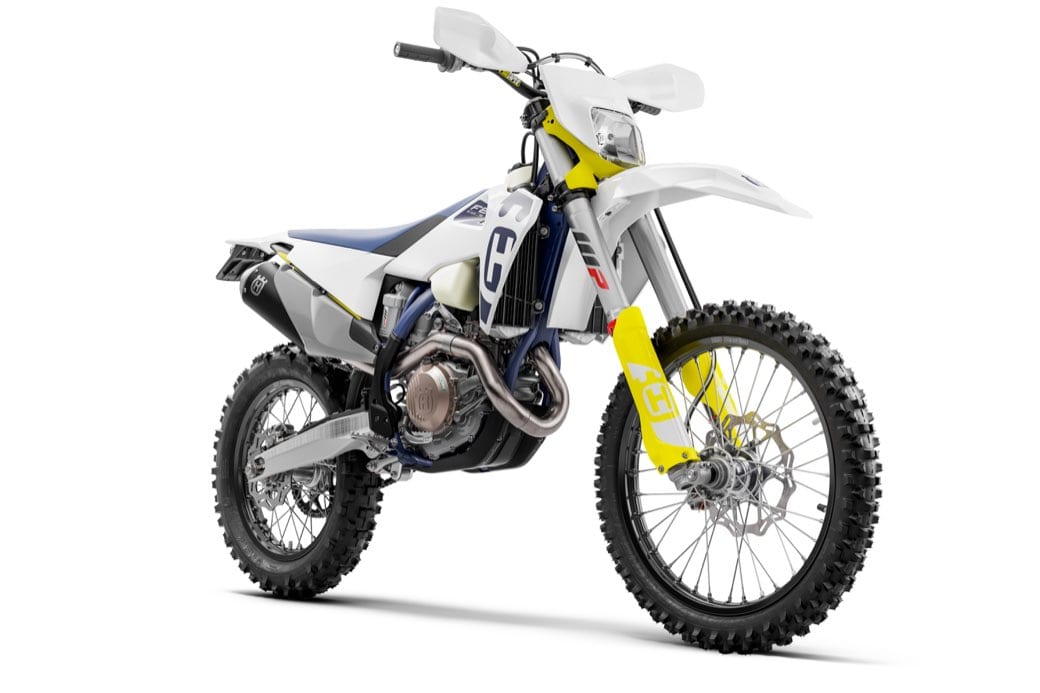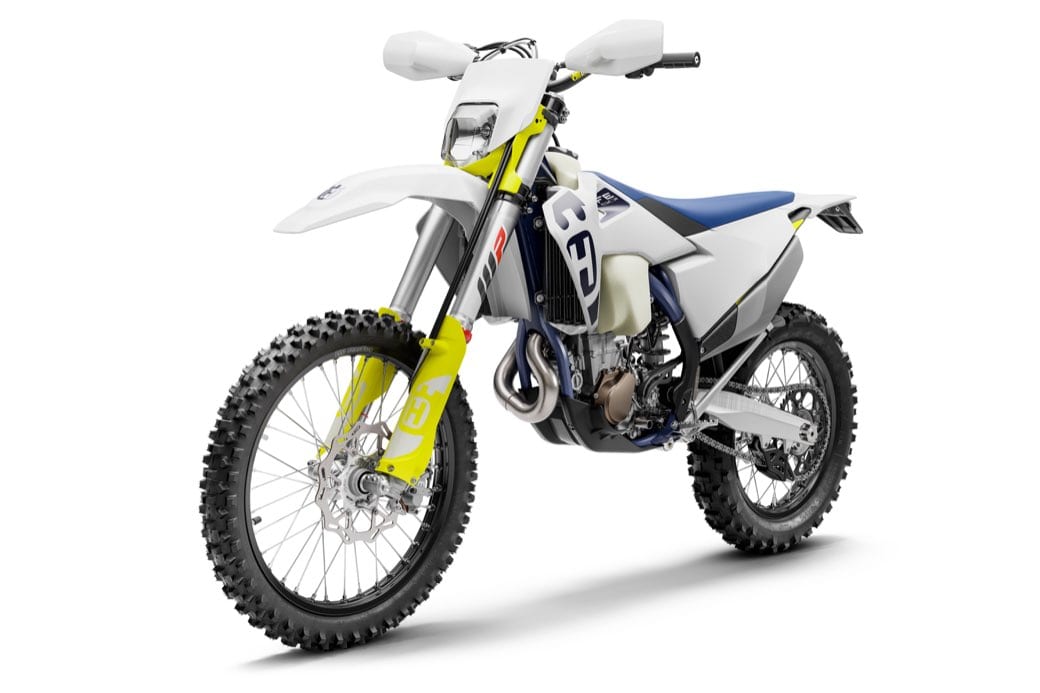 2020 FE 450 specification
[table "1178" not found /]
2020 FE 501 specification
[table "1179" not found /]
[more-from heading="More New Products" category="new-products"]