Yamaha have launched the quicker, stronger and lighter 2020 WR250F enduro bike that has been developed from the company's winning YZ250F motocross machine.
Featuring a new high-performance reverse-head engine together with the very latest bilateral aluminium beam frame and state-of-the-art front and rear suspension – as well as slimmer restyled bodywork – the new-generation WR250F is the most advanced 250cc 4-stroke enduro bike ever built by Yamaha.
High-performance YZ250F-based engine
The YZ250F is one of the most competitive motocross bikes at every level – as witnessed by its strong podium performances in the hands of Monster Energy Kemea Yamaha riders Jago Geerts and Ben Watson in the 2019 FIM MX2 World Championship, as well as Dylan Ferrandis' victory in the 2019 AMA 250 Supercross West Championship in the USA.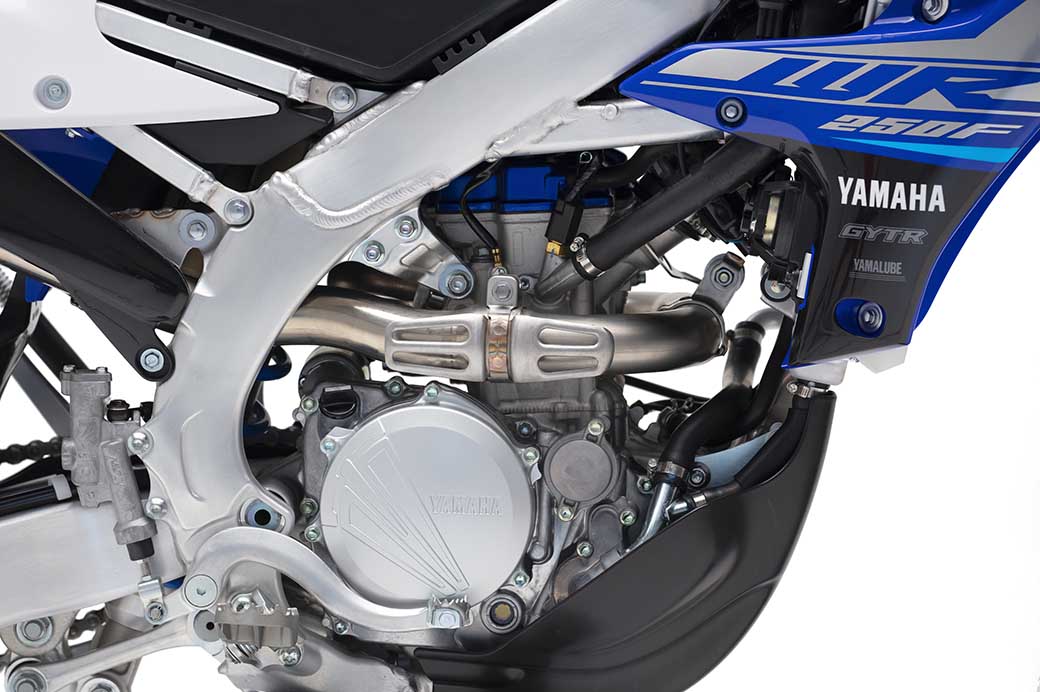 Compared to the previous engine, the 2020 WR250F design delivers stronger power throughout the entire rev range together with increased performance at higher rpm, making it the most competitive 250cc 4-stroke Yamaha enduro ever built.
Lighter starter motor
For easy starting with faster restarts during a race the new model is fitted with a lightweight and compact starter motor that's just 50mm in diameter.
Lighter and tougher clutch
The 6-speed wide-ratio transmission features a newly designed clutch that's both lighter and tougher.
Equipped with special heat resistant friction plates with a knurled finish, this new clutch gives a light feel at the lever and is designed to perform consistently and effectively for long periods in the toughest terrain.
Enduro-specific free flow air filter
Yamaha's unique reverse head engine features a front-facing inlet with the airbox mounted in front of the fuel tank – and for 2020 a newly designed air filter is fitted, enabling tool-free changes.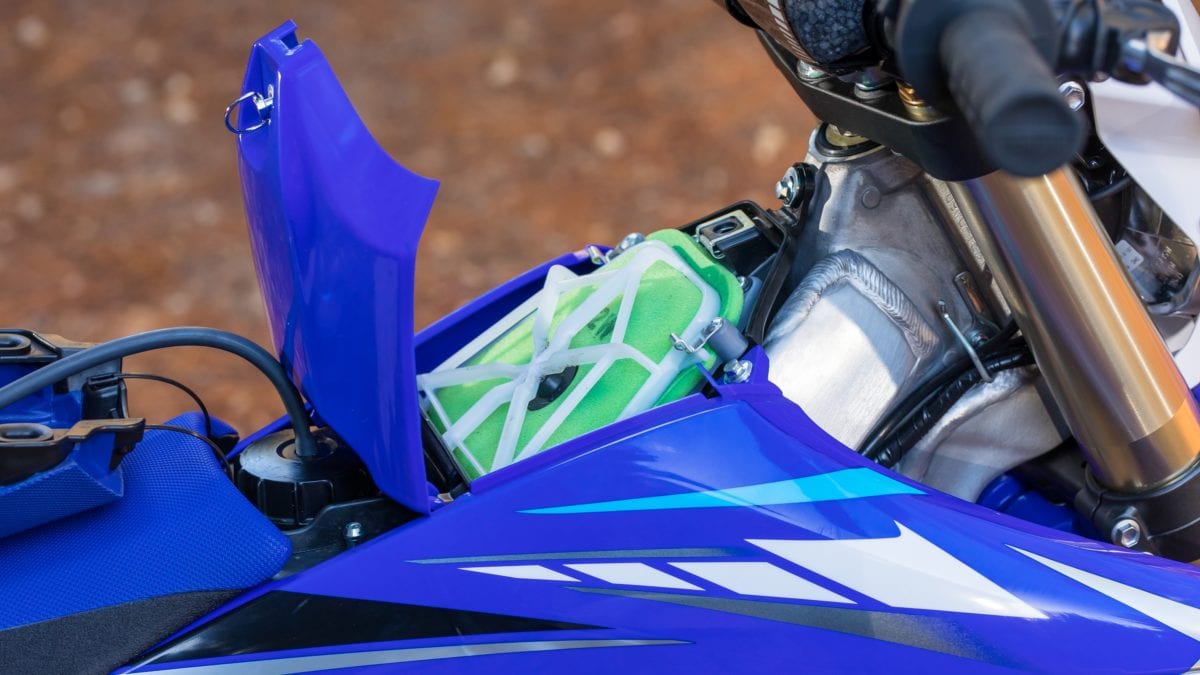 Compatible with the Power Tuner smartphone app
For 2020 the WR250F's power characteristics can be wirelessly tuned via a suitable smartphone loaded with the Power Tuner app.
The Power Tuner app enables an even greater range of settings, giving the WR250F rider the opportunity to adapt the power output according to preference, terrain and riding conditions.
It also features a race log, engine diagnostics, real-time monitoring screen and data back-up function, and the app allows riders to share and compare maps and race logs.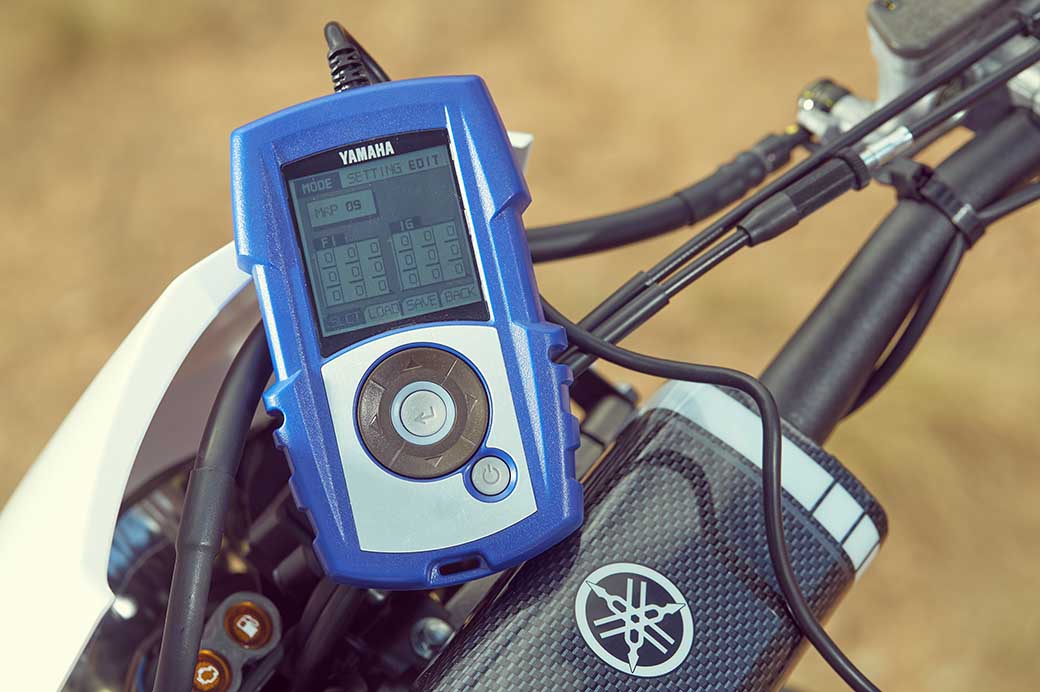 Engine map switch
The WR250F is equipped with a handlebar-mounted dual engine map switch. This features two factory-set modes, but riders can choose to use their own custom maps created using the Power Tuner app.
CHASSIS
New bilateral beam frame for sharper handling
The new aluminium bilateral beam frame features a revised layout including straight fuel tank rails. The new design achieves around 15 per cent increase in overall chassis rigidity to give a light and balanced feel,.
Industry leading front and rear suspension
For 2020 the WR250F is fitted with YZ250F type AOS (Air Oil Separate) front forks that use enduro-specific settings.
The new Kayaba (KYB) forks give a secure feeling of contact with the ground. The new forks also feature higher rigidity front axle brackets that help eliminate flex to give an increased feeling of traction for increased stability and manoeuvrability. At the rear the new YZ250F-derived shock absorber is fitted with a stronger and lighter coil spring.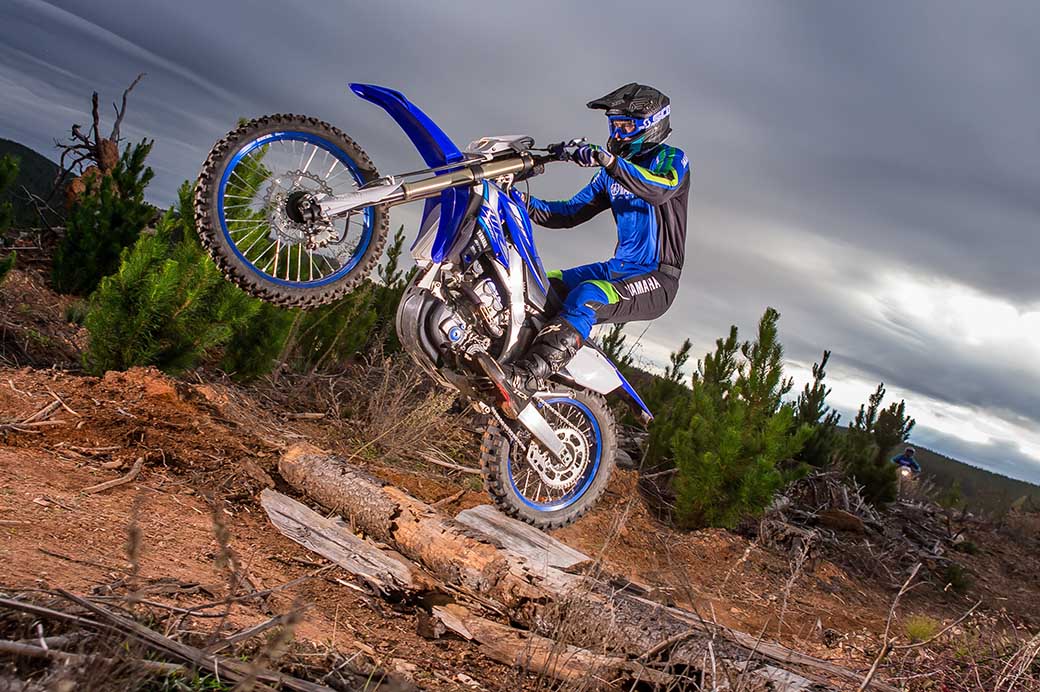 Larger capacity slimline fuel tank
The new WR250F sports a new larger 7.9 litre fuel tank, an increase of 0.5 litres over the previous model.
Slimmer and sharper bodywork, improved ergonomics
Even though the new tank carries more fuel, the 2020 bodywork is actually slimmer than the previous design – and together with a flatter and lower seat, both the ergonomics and rider mobility are improved.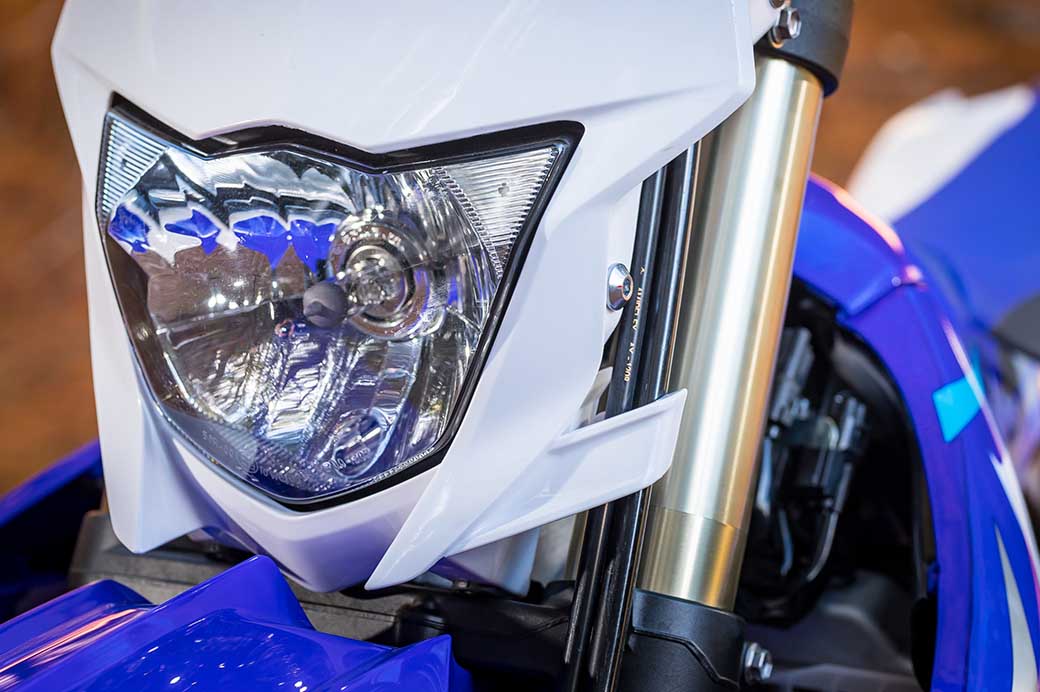 2020 WR250F Key Features
All-new design for 2020
New YZ250F-based high-performance enduro-spec engine
Revised exhaust cam timing and reshaped exhaust ports
New Denso 12-hole fuel injector with new 44mm Mikuni throttle body
New multi-angle intake port valve seats
Higher compression lightweight piston
New crankshaft balancer weight
New heavy-duty heat-resistant clutch
Lightweight and compact electric starter motor
New high-output ACM
6-speed wide-ratio transmission with revised shift cam
Enduro-specific fuel injection and ignition timing mapping
Compatible with Yamaha's free Power Tuner smartphone app
CCU enables Power Tuner app
Handlebar-mounted 2-mode mapping switch
Newly-developed bilateral beam frame with enduro-specific engine mounts
New YZ250F-type AOS front forks with larger 25mm tubes
New lightweight rear shock
Larger capacity 7.9 litre fuel tank
New resin engine guard
New YZ250F-type front axle brackets
New flatter and lower YZ250F-type seat
Tough new wear-resistant in-mould graphics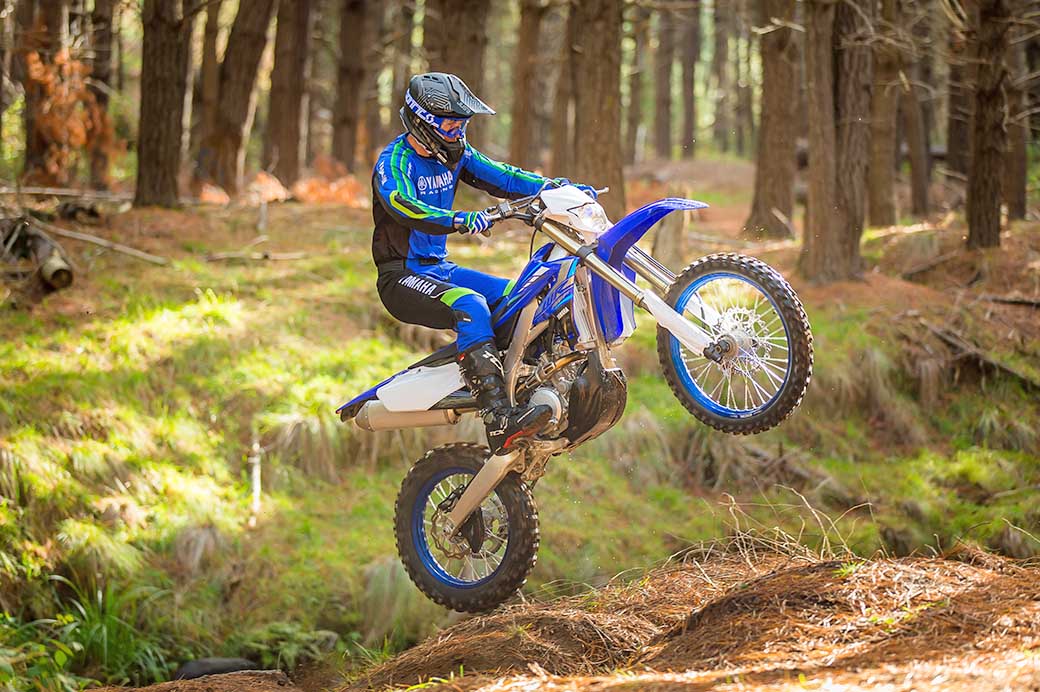 Availability
The new 2020 WR250F as well as the 2020 WR450F will be available at Yamaha dealers starting in October 2019.
[more-from heading="More New Products" category="new-products"]