Kawasaki Motors has today given us the first look at the all-new 2019 Kawasaki KX450.
We're getting our hands on the new green machine this week so keep it locked to dirtbikerider.com for our early thoughts and we'll follow that up with a detailed 2019 Kawasaki KX450 test in the magazine very soon. For now, we've got Kawasaki's press release, which you can check out below.
The four things that immediately stand out to us are: they've dropped the letter 'f' from the model, it has a hydraulic clutch, it gets an electric start for the first time and it has very aggressive looks – in a good way.
We'd love to know your thoughts so hit us up via Facebook, Twitter or Instagram.
Press release
The KX450 has always been built with one goal in mind: to put riders on the top step of the podium. With over 40 years of KX heritage, Kawasaki now delivers an unrivalled expert category machine with a stronger engine mounted in the leanest chassis to date. On top of that, the machine has many class defining features ensuring riders reach the podium in style.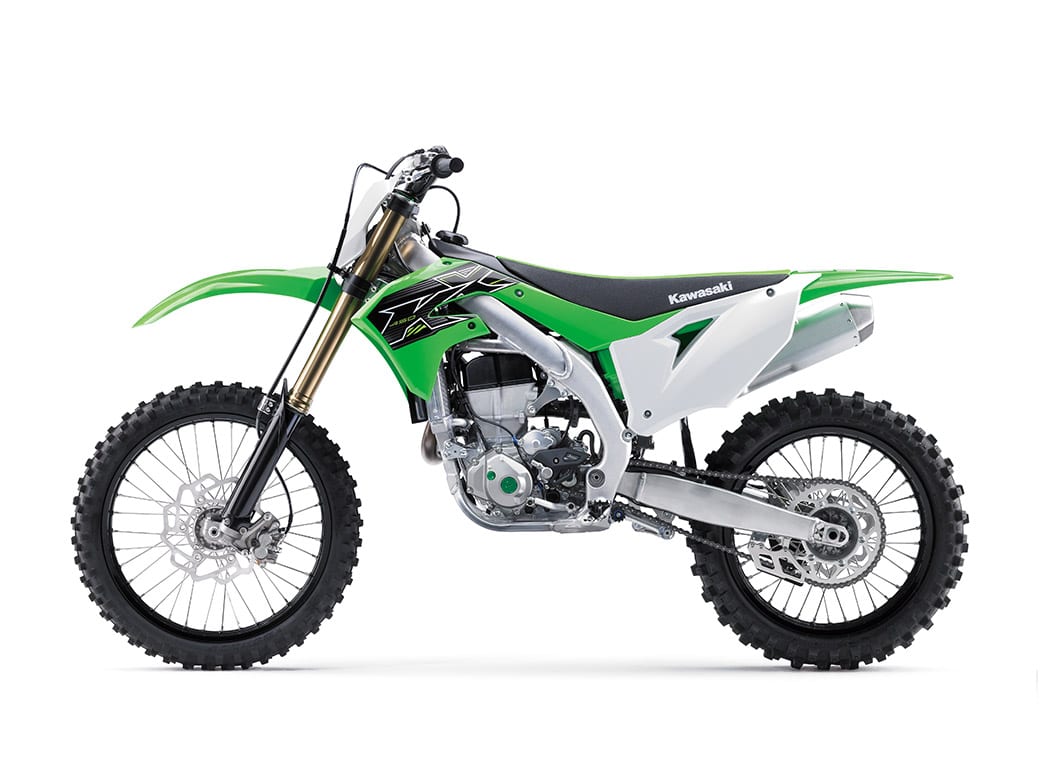 With its factory-style components and tuning – including the adoption of a new finger follower valve actuation system – the new engine of the KX450 is now even more powerful with an additional 3.4 PS to keep riders ahead of the pack. Small mistakes and sudden stalls do not matter as the electric start will make sure you can quickly fight your way back to the front of the pack and with the convenience of launch control getaways are sure and strong.
The machine now features a new hydraulic clutch offering more direct feel and a light lever action. For those who want to upgrade their riding experience, the KX450 comes with a selection of DFI couplers to easily change engine mapping while the KX FI Calibration accessory kit allows riders to go deeper into detail and fully customise engine maps. To increase performance even further, the newest addition to the KX family is trimmed of all unnecessary material and features an improved lightweight aluminium perimeter frame.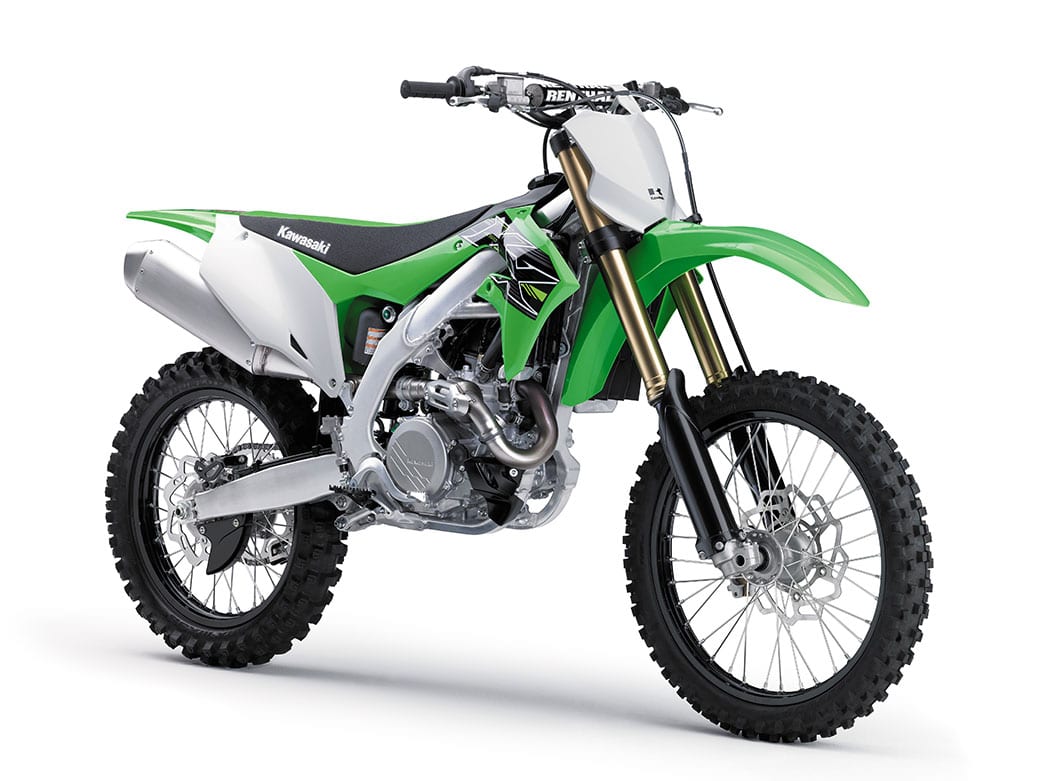 In addition to the powerful engine and slim chassis, increased front and rear traction makes sure the impressive machine can put its considerable power to the ground controllably and efficiently. The larger diameter front axle and revised rear suspension layout and linkage ratios ensure that perfect lines are achieved from gate drop to final flag. Additionally, a Showa ø 49 mm inverted front fork delivers smooth action and compliant damping in all situations, while new stronger brakes ensure great stopping power when needed with a 250 mm rear disc and oversized 270 mm front rotor combining with the new front brake master cylinder to offer all-round improvements in braking performance.
The all-new bodywork not only makes the bike look more compact, it also facilitates increased rider movement while the riding position can be tailored to personal preferences due to simple and effective adjustable handlebar and footpeg positions.
The KX450 stands proud and will undoubtedly deliver more victories this season with its powerful engine, leanest chassis to date, and myriad innovative features. KX450 – truly Unrivaled…
New features include:
Electric start
Hydraulic clutch
Finger-follower valve train designed by Kawasaki's World Superbike engineers
Aggressive cam profiles
Larger intake and exhaust valves
Lightweight bridged-box piston
Thinner air cleaner element
Downdraft-style intake routing
Longer exhaust header pipe
Larger 44 mm throttle body
Change drum and shift fork reduce weight
Plain bearings for the connecting rod big-end
Compact fuel pump