Chasin' the MXGP Dream goes behind the scenes to expose the reality of life as a professional motocross rider. It looks like a glamorous life, spraying champagne from the podium but the sacrifice, dedication, emotions and talent it takes to get there are incredible.
We follow Britain's top rising star Conrad Mewse and Dutch star Bas Vaessen through the highs and lows of a season that promised so much but was fraught with challenges.
There are exclusive interviews with riders at every stage of the professional journey. Graeme Irwin talks about his career-ending injury and journey into road racing, Eddie Jay Wade and Joel Rizzi talk about breaking into the top flight through the EMX125, Ryan Houghton gives an emotional interview about the Blaxhall crash that has changed his life, WMX racer Larissa Papenmeier tells us about chasing the WMX dream, Todd Kellett talks about winning in Russia as a privateer, Alexander Brown and Michael Sandner are the fill-in guys and Romain Febvre gives us the world champion's perspective.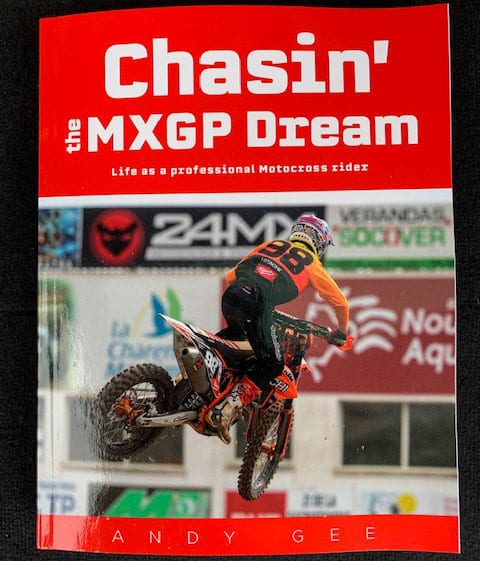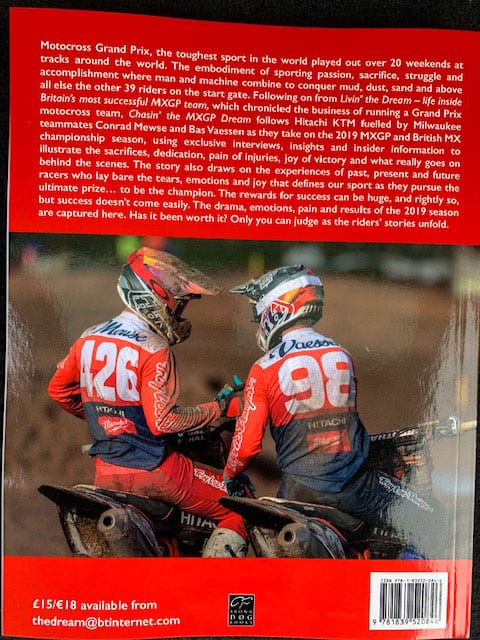 There's discussion and interviews about fitness with Paul Ryman, talent, MXoN, factory versus private teams, American racing, how Jeffrey Herlings has changed the sport and Paul Malin talks about life after retirement from topflight racing.
This is a 'must-read' for every British motocross fan and is available now on eBay or select motocross dealers in the UK.
For more information or trade enquiries email Andy Gee at thedream@btinternet.com
[more-from heading="More New Products" category="new-products"]