Fox Racing have announced today their all-new V3 Motocross Helmet. They say it's the most complete approach to safety and performance, with exclusive features that include Fluid Inside™, MVRS and CAGE™ construction.
It's available from today at premier Fox dealers for £410.
Fox Racing V3 Technical Details
1. FLUID Inside: All new Fluid Inside™ rotational and linear impact management system is intended to help manage the rotational energy transmitted to the rider's brain in the event of an angled impact and linear energy in the event of a direct impact.
2. MVRS: Second Generation Magnetic Visor Release System (MVRS). Redesigned with more roost resistance and refined release control to help mitigate external rotational forces.
3. VARIZORB: Dual density Varizorb™ EPS liner is meant to provide improved protection by spreading the forces of impact across a wider surface area.
4. INJECTED MOLDED MESH: Injected Mesh vent screens maintain superior ventilation and airflow, while providing protection from dirt and debris.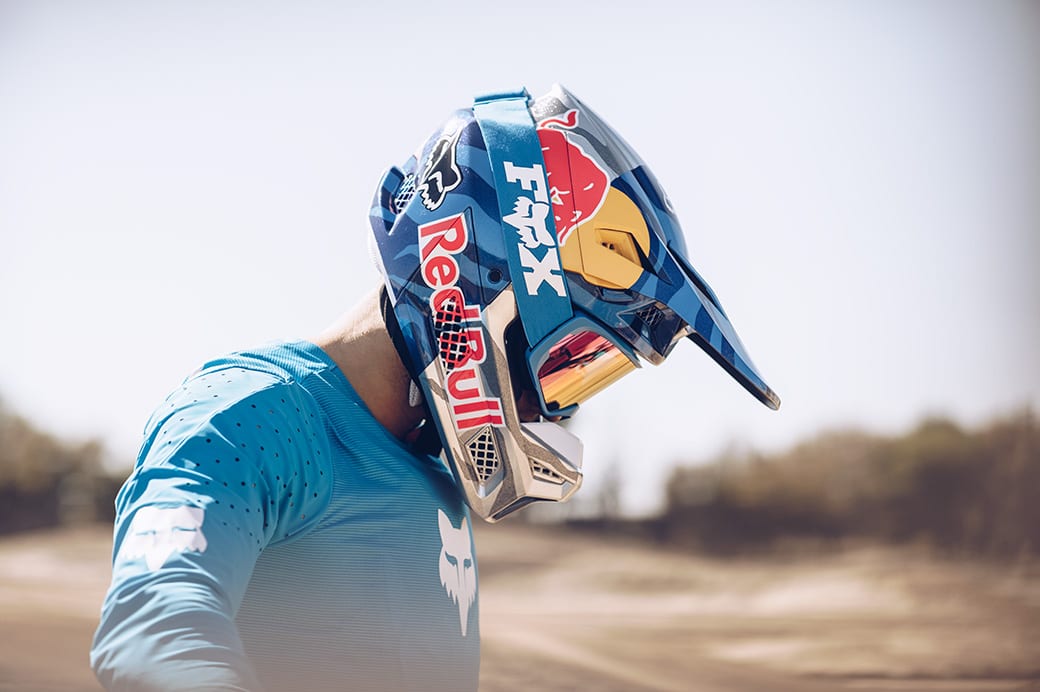 5. CAGE CHIN BAR / EYEPORT: Patent-pending injection moulded chin bar/eye port CAGE is intended to improve energy absorption in the event of an impact and optimizes airflow to the rider.
6. MCT: MCT (Multi Composite Technology) Shell construction that blends carbon and FRP resins provies a light yet rigid external shell.
7. X-STATIC LINER: Machine washable, X-static® headliner inhibits the growth of bacteria, eliminating human based odours.
Check out more images and two videos featuring the Fox V3 helmet below.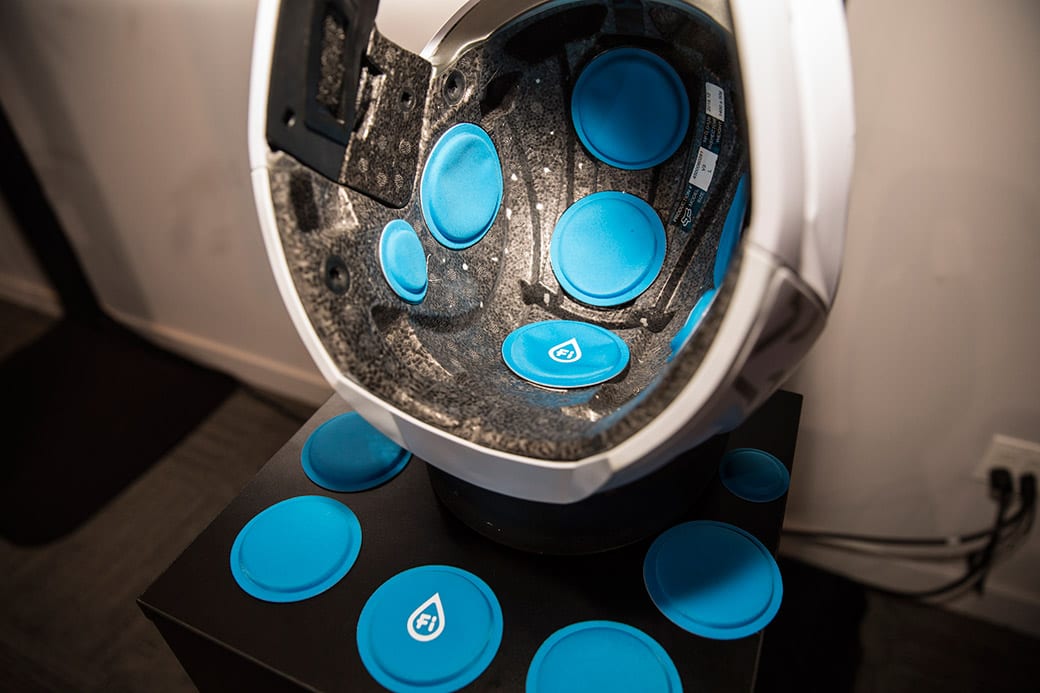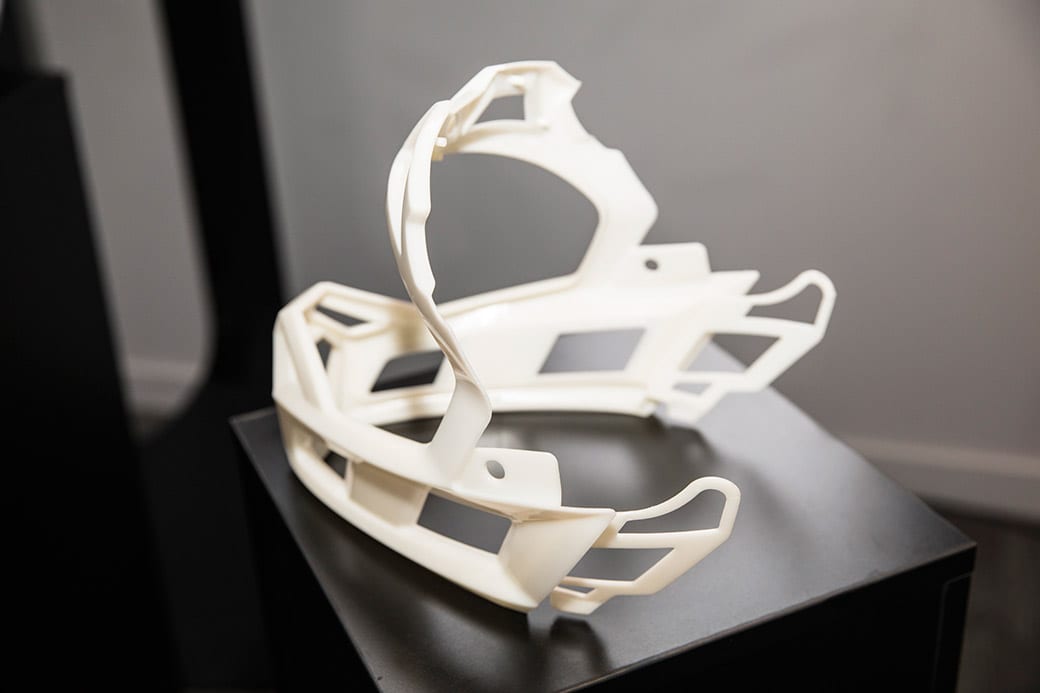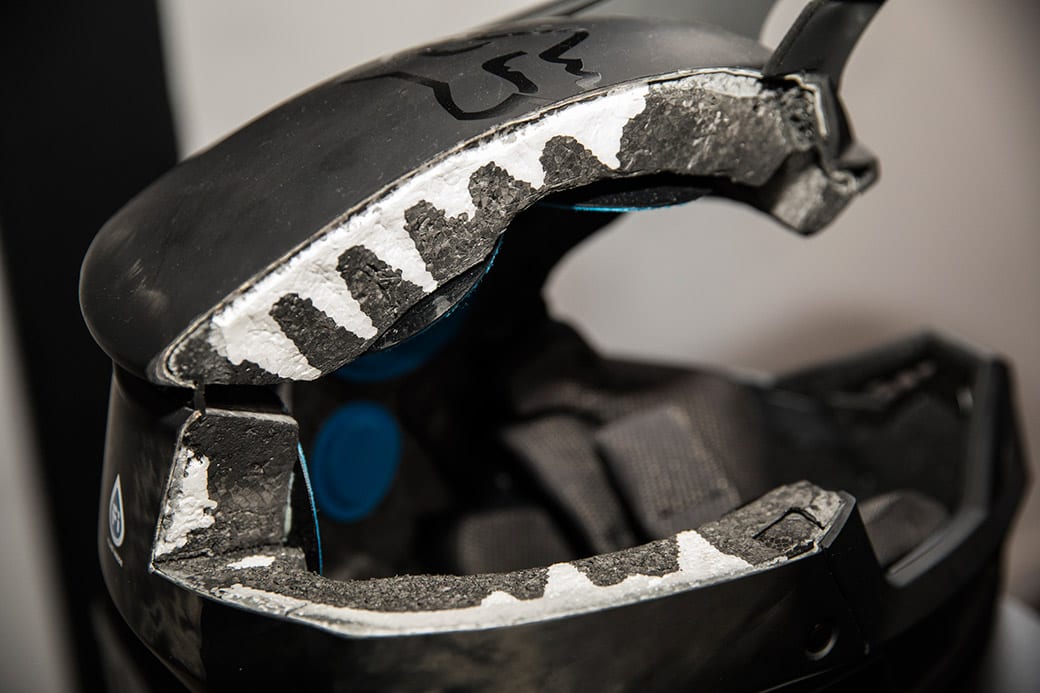 [more-from heading="More New Products" category="new-products"]